Open Memorial Day

May 22, 2015
May

we

never

forget

!

!



We will be open Memorial Day,
Monday, May 25th from 10am to 4pm

Here's what's happening this week at Prairie Points

:
---
Special Memorial Day Financing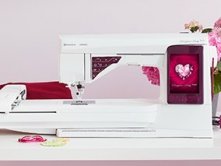 Memorial Day Financing - 60 Month - 5.99% Financing
on DESIGNER DIAMOND Royale™, DESIGNER RUBY Royale™ and
DESIGNER TOPAZ™ 50.
Financing good May 22 - 30
---
This week's special -


15% off all Rulers



In stock products only, please. May 25-30, 2015
---
It's not too soon to start planning your summer vacation . . why not join the Row by Row experience as you travel. It's like a Shop Hop with much more time to collect the patterns and no tickets to buy. Collect patterns while you travel and take the whole summer to put together your quilt - row by row!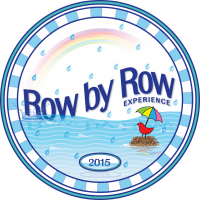 Click on the picture for a link to the "Row by Row Experience" website for more details.
---
What's New:




"Pretty Little Things" by Wilmington Prints - 6 bolts of beautiful spring prints



"Charmed" by Quilting Treasures - darling panel with 5 bolts of cute black cats, mice and pumpkins
ready for holiday sewing!




"Sew Scary" by Janet Wicker for Quilting Treasures - 4 bolts of Halloween fabric
with a little more "grown-up" feel.


---
CLASSES for May 23 - May 31, 2015
Saturday, May 23- No Classes
Sunday, May 24 - No Classes
Monday, May 25 - No Classes
Tuesday, May 26 - New Owner's Class #1 - 1:30pm
Wednesday, May 27 - New Owner's Class #4 - 11am
New Owner's Class #2 - 2:30pm
New Owner's Class #3 - 6pm
Thursday, May 28- Rock Candy - 1pm
Friday, May 29 No Classes
Saturday, May 30- No Classes
Sunday, May 31 -Sunday Sew-In - 10am
Click on the class name above to take you to the description and details of each class. You can also call the shop or contact your instructor. As always, our complete calendar is on our website here. Thanks!


---
Check out our website and

LIKE

us on Facebook!
---
Prairie Points
8851 N. Knoxville Ave.
Peoria, Illinois 61615
(309)692-4340
info@prairiepts.com