Skip Navigation
Website Accessibility
Happy Easter!

March 25, 2016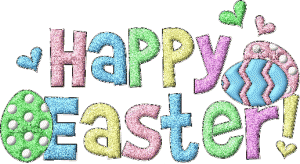 Here's what's happening at Prairie Points this week:
---
March Shop Special
15 % off All Thread
In-stock only, please
---
What's new this week?


"Chipper" by Tula Pink - Springy and beautiful pinks and teal


"Bees and Blooms" charms and layer cakes by Kansas Troubles Quilters for Moda
---
See the schedule below for our New Owner's Classes!
Did you know that these classes are FREE for anyone who has purchased their
machine from Prairie Points? Whether you bought your machine last week, or years ago -
you can sign up for one or all of our New Owner's Classes. Have fun learning all the great
features of your machine with Martha! Be sure to call to sign up - and bring your machine
manual with you. All machine models welcome!
---
CLASSES for March 27 - April 3, 2016
Saturday, March 26 - No Classes
Sunday, March 27 - Happy Easter!!


Monday, March 28 - Thread Painting Tulip Tote - 9am





Tuesday, March 29 - New Owner's #2 - 2:30pm
New Owner's #1 - 6pm

Wednesday, March 30 - Miss Muffet's Tuffet - 10am




Thursday, March 31 - New Owner's #4 - 2:30pm
New Owner's #3 - 6pm

Friday, April 1- No Classes

Saturday, April 2 - No Classes

Sunday, April 3 - No Classes

Click on the class name above to take you to the description and details of the class. You can also call the shop or contact your instructor. As always, our complete calendar is on our website. Thanks!

---
Check out our website and

LIKE

us on Facebook!
---
Prairie Points
8851 N. Knoxville Ave.
Peoria, Illinois 61615
(309)692-4340
info@prairiepts.com