Skip Navigation
Website Accessibility
Special Shower of Savings Ends Soon!

April 27, 2016
---
April 1st - 30th
All Inspira Cabinets are at special prices!
Come in to see the two recent arrivals on display in the shop in
beautiful teak and white finishes.
April 1 - 30


5.99% Interest with Fixed Monthly Payments
Entire Designer Line
April 22-30
0% Interest on all machine purchases over $3000.

---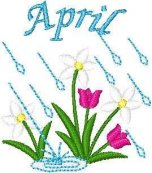 Last week of Special Shower of Savings !
Week 4
April 25 - 30 - get a 20% discount (if you made purchases in the previous 3 weeks) and
get your 4th punch.

BONUS:
Turn in your card with your 4 punches during week 4 to qualify for a drawing to be held on May 2nd for a Quilting Basket with a retail value of $75!
Includes a copy of the latest MSQC Block book, templates,
pre-cuts and more!

*Must present punch card at time of purchase!!
*

---
The Husqvarna Viking Machine of the Month for April is
the Designer Jade 20
Ask about our special Jade launch price!

For inspiration for your new Jade or another of our wonderful
machines, click the link below to take you to the

HUSQVARNA VIKING INSPIRATION
page.
---
Check out our website and

LIKE

us on Facebook!

---
Prairie Points
8851 N. Knoxville Ave.
Peoria, Illinois 61615
(309)692-4340
info@prairiepts.com