Save the Date for SchoolHouse 2016


July 8, 2016


---
SAVE THE DATE!!!!
Saturday, September 3, 2016



Prairie Points Schoolhouse Event -
More details coming soon!!!
---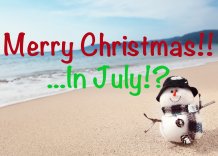 Christmas is less than 6 months away!
Now is the time to buy fabric for those Christmas gifts!
Christmas in July means a cool savings of 15% on all of our
Christmas fabrics, pre-cuts, kits and patterns.
(In stock only, please)
---
What's New this week:



"Blue Barn" by Laundry Basket Quilts for Moda.
Edyta Sitar doesn't dissappoint with this latest line of
beautiful blue and cream prints and pretty patterns!

---
CLASSES for July 9-July 17, 2016
Saturday, July 9- Prairie Points Quilt Club - 10am
Ruler Work Block of the Month - 1pm

Sunday, July 10- Sunday Sew-In with Jan - 10am

Monday, July 11 - No Classes

Tuesday, July 12- Ruler Work Block of the Month - 6:30pm

Wednesday, July 13 - Private Party - 1:30pm

Thursday, July 14- No Classes

Friday, July 15 - No Classes

Saturday, July 16- No Classes

Sunday, July 17- No Classes

Make-It-Take-It is taking a break for the summer. We will be back in the fall with more
exciting projects for you! Hope to see you then!

Click on the class name above to take you to the description and details of the class. You can also call the shop or contact your instructor. As always, our complete calendar is on our website. Thanks!

---
Check out our website and

LIKE

us on Facebook!
---
Prairie Points
8851 N. Knoxville Ave.
Peoria, Illinois 61615
(309)692-4340
info@prairiepts.com