Make It Take It tomorrow

August 19, 2016
---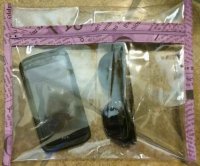 Make-It, Take-It will be back tomorrow, Saturday, August, 20
at 10:30am & 2pm with the Splash-Proof Zippered Bag.
You can use this zippered bag to hold your electronic devices, keys, glasses -
anything you don't want to get wet as you relax by the pool. Kit fee is $7.50.
Please call the shop to sign up and reserve your spot.
---
Row by Row 2016 is in full swing!
Don't forget to check out Prairie Points here at home - and other participating
shops while
you're traveling. Click the link above for details and
to see a map of all the places you can visit.
Here's a preview of our block - in the shop now:
So far we have had visitors from Florida to Washington and several on their way to and from Canada!
It is great to meet quilters from far and wide. We don't have a winner yet, so you still have time.
---
Central Illinois Shop Hop will be here in a few short months,
October 7 & 8 and 14 & 15 .
The theme for 2016 is "Quilting Keeps You Grounded".


If you would like to get a T-shirt, order forms are available at the shop.
Orders must be in by September 7
---
August 9 was Book Lovers Day!
Who doesn't love a good book, especially a quilting book ??
Indulge all month long with 25% off Books!*
(In stock only, please. Valid August 1 - 31)
*Does not include MSQC Block books.*
---
What's New this week:
"Artworks" Citiscape Panel and 7 coordinating fabrics
from Quilting Treasures.


"Dino-Rific" by Quilting Treasures
Fun panel and 2 coordinating fabrics.
---
CLASSES for August 20 - 28, 2016
Saturday, August 20 - Make-It-Take-It - 10:30am
Make-It-Take-It - 2pm



Sunday, August 21 - No Classes

Monday, August 22 - No Classes

Tuesday, August 23- New Owner's Class #2 - 2:30pm

- My Favorite Bag - 5:30pm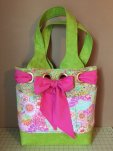 - New Owner's Class #1 - 6pm

Wednesday, August 24 - No Classes

Thursday, August 25- New Owner's Class #4 - 2:30pm
- New Owner's Class #3 - 6pm

Friday, August 26 - Ruler Work BOM - 9am

Saturday, August 27 - No Classes

Sunday, August 28 - Sunday Sew-In with Jan - 10am

*Gems of the Prairie Guild Quilt Show is Saturday, August 27 and Sunday, August 28 at the
Peoria Civic Center. We will have a booth, hope to see you there!*

*Don't forget to tell our staff if you are buying supplies for one of our classes. We offer a 15% discount on class-related supplies! *

Click on the class name above to take you to the description and details of the class. You can also call the shop or contact your instructor. As always, our complete calendar is on our website. Thanks!

---
Check out our website and

LIKE

us on Facebook!
---
Prairie Points
8851 N. Knoxville Ave.
Peoria, Illinois 61615
(309)692-4340
info@prairiepts.com