Skip Navigation
Website Accessibility
Stock up on Holiday panels while you have time!

February 24
, 2017
---
February Shop Special


15% off all Holiday panels
In-stock only, please
February 1 - 28

---
What's New



"Sunprint" by Alison Glass for Andover Fabrics
Layer cakes, jelly rolls and 3 coordinating fabrics




"Intermix" from Blank.
4 beautiful hues of blue cotton dobby fabric

---
Sunday Sew-In with Jan

Do you have projects you want to do or UFOs to finish, but need a little
inspiration or guidance? Come sew with Jan!
Jan Mishler is an experienced sewist, quilter and bag maker,
and you'll have much more fun with company!
She'll be at the shop on the 2nd and 4th Sundays of each month
from 10:00 am til 4:00 pm.
Click HERE for more information.


---
Upcoming Classes

Saturday, February 25 - 9:00am - Smitten
with Patty
February 26 - 10:00 am - Sunday Sew-In with Jan
Thursday, March 2 - 10:00 am - Tilted T-Shirt Quilt with Claudette

Friday, March
3 - 9:30 am - Beginning Quilting by Machine with Denise
Saturday, March 4 - Tuffet Construction with Martha (Call to schedule your time)
Wednesday,
March 8
- 1:00 pm - Gems of the Prairie Art Bee
Friday, March
3 - 9:30 am - Beginning Quilting by Machine with Denise
Friday, March 10 - 9:30 am - Beginning Quilting by Machine with Denise
Saturday, March 11 - 10:00 am - Prairie Points Quilt Club


Sunday, March 12 - 10:00 am - Sunday Sew-In with Jan
Monday, March 13 - 9:00 am - Holiday Table Runner with Marty

Wednesday, March 15 - 10:00 am - Go Bloom with Martha
Thursday, March 16 - 5:30 pm - Sew Social with Patty
Friday, March 17 - 9:00 pm - All About Diamonds - Trapunto Wreath with Marty
Saturday, March 18 - 9:00 am - Farm Girl Vintage with Patty
Saturday, March 18 - 1:00 pm - Hand Piecing Basics with Patty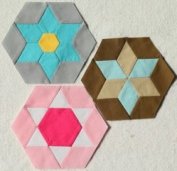 Tuesday, March 21 - 1:00 pm - Sabrina Embroidered Quilt with Robyn
Wednesday, March 22 - 10:00 am - Go Bloom with Martha