Skip Navigation
Website Accessibility
More New Classes coming up!



March 8, 2017

---
Holiday Table Runner with Marty Tarter


Use some of the beautiful built-in designs on your Designer EPIC
or Diamond to make this beautiful table runner!
Meet with Marty on Monday, March 13 at 9:00 am and she'll make it easy for you.
The supply list is on the website HERE. You can also find the FB event HERE.

---
Farm Girl Vintage with Patty Gallmeyer


Farm Girl Vintage blocks are a delightful mix of traditional stars, blocks and a mix of fun
farm animals and foods. Meets on the 3rd Saturday of each month for 9 months.
We will cut five 6" blocks each month that you will stitch at home.

You do not need to make the cover quilt with 6" blocks to join the club. Quilters making the
12" blocks or one of the other quilts in the book are welcome too!

More details on the website HERE and see the FB event HERE

---
Hand Piecing Basics with Patty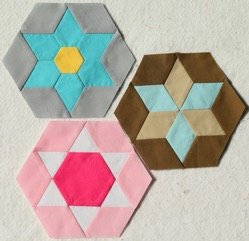 Hand Piecing Basics will be offered twice this year. In HPB 101, Patty will focus on three different
hexagon blocks. In HPB 102, the focus will be on more challenging blocks and possibly curves.
Learn how to cut and mark fabric shapes for hand piecing using acrylic templates. Class will also
cover thread choices, stitch length, thread traveling, and dealing with seam bulk.
See more info on the website HERE and the FB event HERE

---
Great deals all month for National Quilting Month !




Free Extension Table with purchase of
SAPPHIRE™ 965Q, SAPPHIRE™ 930 or OPAL™ 690Q March 1 - 31

---
MAIL-IN REBATE $300 Mail-In Rebate with
Purchase of PLATINUM™ 16 March 1 - 31

---



SAPPHIRE™ 930 Only $1,399 With Any Trade
PLUS Free Extension Table March 1 - 31

---
Upcoming Classes

Friday, March 10 - 9:30 am - Beginning Quilting by Machine with Denise

Saturday, March 11 - 10:00 am - Prairie Points Quilt Club

Sunday, March 12 - 10:00 am - Sunday Sew-In with Jan

Monday, March 13 - 9:00 pm - Holiday Table Runner with Marty
* Note that class has returned to it's normal time. AND although this class was originally called Epic Adventures, this project can also be completed on some Diamonds.*



Wednesday, March 15 - 10:00 am - Go Bloom with Martha



Thursday, March 16 - 5:30 pm - Sew Social with Patty

Friday, March 17 - 9:00 pm - All About Diamonds - Trapunto Wreath with Marty



Saturday, March 18 - 9:00 am - Farm Girl Vintage with Patty



Saturday, March 18 - 1:00 pm - Hand Piecing Basics with Patty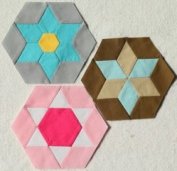 Tuesday, March 21 - 1:00 pm - Sabrina Embroidered Quilt with Robyn



Wednesday, March 22 - 10:00 am - Go Bloom with Martha

Saturday, March 25 - 9:00am - Smitten with Patty

Saturday, March 25 - 1:00 pm - Hazel Hedgehog II with Patty



Sunday, March 26 - 10:00 am - Sunday Sewing with Jan

Tuesday, March 28 - 2:30 pm - New Owner's Class #2 with Martha
6:00 pm - New Owner's Class #1 with Martha

Wednesday, March 29 - 10:00 am - Miss Muffet's Tuffet with Martha

Thursday, March 30 - 2:30 pm - New Owner's Class #4 with Martha
6:00 pm - New Owner's Class #3 with Martha