Pretty French Market Tote for MITI

April 7, 2017
---
Make-It-Take-It
April 15
10:30am and 2:00pm
This French Market Tote is as beautiful as it is handy!
Make it in your favorite colors and carry it to class or to the market.
Please call the shop to register for class so Denise will have a kit for you.
Kit fee is $12.50.
---
April Shop Special
15% off Reproduction Prints
Minimum 1/2 yard cuts
In-stock only, please
---
Jackie Padesky of @jackiepadeskyquilts
is coming to Prairie Points Quilt Shop!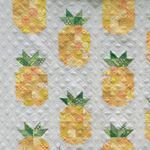 Friday, May 5, 6pm - 7:15pm for a lecture/trunk show
And
Saturday, May 6 for her Pineapple Quilt workshop, 10am - 1pm,
Call or come in to signup! 309-692-4340

Jackie Padesky is a central Illinois native who started quilting in 2007 after taking a Quilting 101
class at Cotton Stitches in Pekin. In her few short years of quilting she's completed over
100 quilts, and even designed a few along the way - most notably, her Pineapple Quilt, which
has taken the online quilting world by storm.

You can find Jackie on Instagram at @jackieapadeskyquilts.


See more details about Jackie, the trunk show and workshop HERE
To download the flyer about this event, please click HERE
---
What's New

"True Blue" by Zen Chic for Moda
4 bolts of lovely basic black, gray, cream and gold
---
Upcoming Classes
Saturday, April 8 - 10:00 am - Prairie Points Quilt Club
Monday, April 10 - 9:00 am - Holiday Table Runner with Marty - rescheduled from March
Wednesday, April 12 - 1:00 pm - Gems of the Prairie Art Bee
Saturday, April 15 - 1:00 pm - Foundation Paper Piecing Basics with Patty
Tuesday, April 18 - 1:00 pm or 5:00 pm - Sabrina Embroidered Quilt with Robyn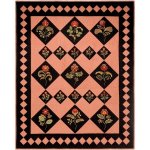 Wednesday, April 19 - 1:00 pm - Serging Round in Circles
with Cyndy
5:00 pm - Serging Round in Circles with Cyndy
Thursday, April 20 - 10:00 am - Beginning Quilting by Machine with
Isy

Thursday, April 20 thru Sunday, April 23 - 12:00pm - 12:00pm - Annual Spring Retreat

Thursday, April 20 - 5:30 pm - Sew Special with Patty

Friday, April 21 - 9:00 am - ADD Elegant Pop-Up Flower Pillow Wrap with Marty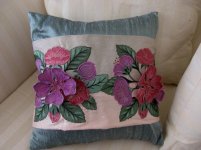 Saturday, April 22 - 9:00 am - Smitten with Patty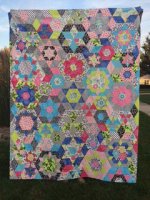 Saturday, April 22 - 1:00 pm - Allie Owl
with Patty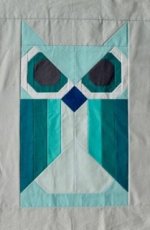 Sunday, April 23 - 10:00 am - Sunday Sew-In with Jan
Tuesday, April 25 - 2:30 pm - New Owner's Class #1 -
with Martha
6:00 pm - New Owner's Class #2 -
with Martha

Wednesday, April 26 - 1:00 pm - Serging Round in Circles with Cyndy
5:00 pm - Serging Round in Circles with Cyndy

Thursday, April 27 - 10:00 am - Beginning Quilting by Machine with Isy

Thursday, April 27 - 2:30 pm - New Owner's Class #3 with Martha
6:00 pm - New Owner's Class #4 with Martha

Saturday, April 29 - 10:00 am - Happy Embroidered Tuffet with Martha


Wednesday, May 3 - 1:00 pm - Bordered Periwinkle with Isy

Thursday, May 4 - 10:00 pm - Beginning Quilting by Machine with Isy

Friday, May 5 - 6:00 pm - Jackie Padesky Quilts Trunk Show

Saturday, May 6 -10:00 am - Jackie Padesky Pineapple Quilt Workshop