Skip Navigation
Website Accessibility
Up to $500 in Mail-In Rebates Now!


April 19, 2017
---

April means great showers of savings in mail-in rebates!
$300 Rebate on the purchase of the Designer Diamond Royale
$200 Rebate on the Designer Ruby Royale
$100 Rebate on the Designer Topaz 50
See more details in the shop.

---
April is National Serger Month!




Purchase a Huskylock s21 or s25 Serger in the month
of April - receive FREE Accessory Feet Kit!

---


One test-drive will convince you that the EPIC is
the best sewing/embroidery machine on the market!!
Purchase your machine at our great price and get a
$500 mail-in rebate from Husqvarna Viking!

---
Bordered Periwinkle Quilt with Isabelle Donnelly
Wednesday, May 3 and May 17
1:00 pm


If you saw this quilt in the MSQC Block Magazine (Vol 2 Issue 4), wanted to make it but
need some motivation - Isy will help!!! Learn how to make the blocks and use the Wacky Web
to make this beautiful quilt.
---
Churn Dash with Kelly Harvey
Monday, May 15 and Tuesday, May 30
5:00 to 8:00pm



You may know Kelly from Prairie Points Quilt Club - and now she's bringing her expertise and
fun to teaching classes at Prairie Points!!! Join as she shares tips for completing this
beautiful Churn Dash pattern from MSQC Block Magazine Volume 1 Issue 1.

---
UPCOMING CLASSES
Thursday, April 20 - 10:00 am - Beginning Quilting by Machine with
Isy


Thursday, April 20 thru Sunday, April 23 - 12:00pm - 12:00pm - Annual Spring Retreat

Thursday, April 20 - 5:30 pm - Sew Special with Patty

Friday, April 21 - 9:00 am - ADD Elegant Pop-Up Flower Pillow Wrap with Marty -

CANCELLED




Saturday, April 22 - 9:00 am - Smitten with Patty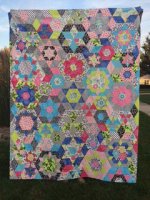 Saturday, April 22 - 1:00 pm - Allie Owl
with Patty


Sunday, April 23 - 10:00 am - Sunday Sew-In with Jan

Monday, April 24 - 8:30 am - Platinum 3000 Long arm Instruction with Joyce
This class is full, but please contact us if you are interested in scheduling another class.

Wednesday, April 26 - 1:00 pm - Serging Round in Circles with Cyndy
5:00 pm - Serging Round in Circles with Cyndy



Wednesday, April 26 - 8:30 am - Platinum 3000 Long arm Training Part 2 - with Joyce

Thursday, April 27 - 10:00 am - Beginning Quilting by Machine with Isy

Wednesday, May 3 - 1:00 pm - Bordered Periwinkle with Isy


Thursday, May 4 - 10:00 pm - Beginning Quilting by Machine with Isy

Friday, May 5 - 6:00 pm - Jackie Padesky Quilts Trunk Show

Saturday, May 6 - 10:00 am - Jackie Padesky Pineapple Quilt Workshop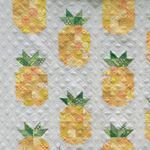 Monday, May 8 - 9:00 am - Fun and Flowers with Marty



Tuesday, May 9 - 8:30 am -