Skip Navigation
Website Accessibility
Spring Cleaning Sale


April 26, 2017

---
Spring Cleaning Sale!



Enjoy extraordinary savings on some handy & useful items
as we clear them out to make room for new!
First up are select rulers and patterns.
Watch our FaceBook page beginning Friday for our Featured Item!

---
April is National Serger Month!




Purchase a Huskylock s21 or s25 Serger in the month
of April - receive FREE Accessory Feet Kit!

---


One test-drive will convince you that the EPIC is
the best sewing/embroidery machine on the market!!
Purchase your machine at our great price and get a
$500 mail-in rebate from Husqvarna Viking!

---

April means great showers of savings in mail-in rebates!
$300 Rebate on the purchase of the Designer Diamond Royale
$200 Rebate on the Designer Ruby Royale
$100 Rebate on the Designer Topaz 50
See more details in the shop.

---
Fun and Flowers with Marty
May 8 - 9:00am to 2:30pm

What fun we are going to have creating Garden Flags with our built in designs.
Bring your machine, Sampler Book, and a USB to share our creations.
No sewing this month – just having fun exploring the built-in designs and
how we might use them for decorating our garden and patio.
Take home this pattern for a garden flag and lots of ideas for other designs.
---
UPCOMING CLASSES


Thursday, April 27 - 10:00 am - Beginning Quilting by Machine with Isy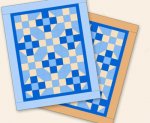 Wednesday, May 3 - 10:00 am - Bordered Periwinkle with Isy



Thursday, May 4 - 10:00 pm - Beginning Quilting by Machine with Isy

Friday, May 5 - 6:00 pm - Jackie Padesky Quilts Trunk Show

Saturday, May 6 -10:00 am - Jackie Padesky Pineapple Quilt Workshop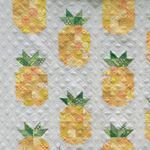 Monday, May 8 - 9:00 am - Fun and Flowers with Marty