Skip Navigation
Website Accessibility
Premier+2 Pre-sale Event

July 12, 2017
---
PREMIER+2 ™ PRE-SALE
July 7- August 31, 2017




New software will be coming out in October!
But as a valued customer -
you don't have to wait til then!
During our Pre-Sale event - you can purchase the Premier+2 Software anytime between
July 7th and August 31st and receive -

- 20% off the MSRP.
- Early access (in September) to the software and
- 100 free downloadable designs

More details will be available soon! Order yours to get it early!!

---
It's a new month and there's new savings for you!
For the month of July - Save $200 on a Sapphire 965Q with a mail-in rebate
from Husqvarna Viking!




Come in today for a demo on this fantastic sewing/quilting machine!

---
All of our Koala floor models are up to 30 % off!
Limited to stock on hand!
---
Tall Trim the Tree with Kelly
Mon, Jul 24, 2017 at 5:00 pm to 7:00 pm
Mon, Aug 21, 2017 at 5:00 pm to 7:00 pm




Join Kelly and make this darling Christmas Tree wall hanging for yourself or give it away to
someone who can use some extra Christmas cheer!
---
Upcoming Classes


Thursday, July 13 - 10:00 am - Beginning Quilting by Machine with Isy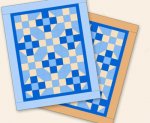 Saturday, July 15 - 9:00 am - Farm Girl Vintage with Patty



Saturday, July 15 - 11:00 am - Neighborhood BOM demo
1:00 pm - Neighborhood BOM demo
Saturday, July 15 - 1:00 pm - Hand Piecing Basics 102 with Patty
Thursday, July 20 - 10:00 am - Beginning Quilting by Machine with Isy
Thursday, July 20 - 5:00 pm - Sew Social with Patty and Kelly
Saturday, July 22 - 9:00 am - Smitten with Patty


Sunday, July 23- 10:00 am - Sunday Sew-in with Jan


Monday, July 24 - 5:00 pm - Trim the Tree with Kelly


Tuesday, July 25 - 2:30 pm - New Owner's Class #2 with Martha
6:00 pm - New Owner's Class #1 with Martha
Wednesday, July 26 - 6:00 pm -New Owner's Class EXTRA, EXTRA with Martha
Thursday, July 27 - 10:00 am - Beginning Quilting by Machine with Isy

Thursday, July 27 - 2:30 pm - New Owner's Class #4 with Martha
6:00 pm - New Owner's Class #3 with Martha

Saturday, July 29 - 9:00 am - Flying Geese with Patty


Thursday, August 3 - 10:00 am - Beginning Quilting by Machine with Isy

Friday, August 4 - 10:00 am - Hand Piecing Club with Patty

Saturday, August 5 - 10:00 am - Harlequin Charm with Kelly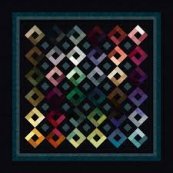 Monday, August 7 - 5:00 pm - Flutterby with Kelly




Wednesday, August 9 - 1:00 pm - Gems of the Prairie Art Bee

Thursday, August 10 - 10:00 am - Beginning Quilting by Machine with Isy

Saturday, August 12 - 10:00 am - Prairie Points Quilt Club

Sunday, August 13 - 10:00 am - Sunday Sew-In with Jan
Thursday, August 17 - 10:00 am - Beginning Quilting by Machine with Isy

Thursday, August 17 - 5:30 pm - Sew Social with Kelly and Patty

Saturday, August 19 - 9:00 am - Farm Girl Vintage with Patty

Saturday, August 19 - 12:30 pm - Color Wheel Pattern Testers with Kelly

Saturday, August 19 - 11:00 am and 1:00 pm - Neighborhood BOM

Saturday, August 19 - 1:00 pm - Foundation Paper Piecing Basics with Patty

*Click on the links above to take you to the class descriptions on the website.*
**Don't forget to tell our clerk if your supplies are for a class to get your class discount**

---
Prairie Points Face Book Page
See you soon!
Denise and the Prairie Points staff

---
Prairie Points Quilt Shop
8851 N Knoxville Avenue
Peoria, Illinois 61615
(309</spa