Save $200 on the Sapphire 965Q

July 19, 2017

---
It's a new month and there's new savings for you!
For the month of July - Save $200 on a Sapphire 965Q with a mail-in rebate
from Husqvarna Viking!
Come in today for a demo on this fantastic sewing/quilting machine!

---
New Owner's Class EXTRA EXTRA
Wednesday, July 26th
6:00 pm to 8:30 pm

The most important item in your quilt is ... The Label, right?!?
Join Martha Dakin and learn more about our Viking Machines by making quilt labels ...
Free to those who have purchased machines from Prairie Points; $20 for those who haven't.
This is for sewing and/or embroidery machines.
---
PREMIER+2 ™ PRE-SALE
July 7- August 31, 2017




New software will be coming out in October!
But as a valued customer -
you don't have to wait til then!
During our Pre-Sale event - you can purchase the Premier+2 Software anytime between
July 7th and August 31st and receive -

- 20% off the MSRP.
- Early access (in September) to the software and
- 100 free downloadable designs

More details will be available soon! Order yours to get it early!!

---
All of our Koala floor models are up to 30 % off!
Limited to stock on hand!
---
Upcoming Classes
Thursday, July 20 - 10:00 am - Beginning Quilting by Machine with Isy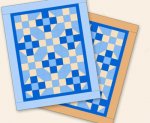 Thursday, July 20 - 5:00 pm - Sew Social with Patty and Kelly
Saturday, July 22 - 9:00 am - Smitten with Patty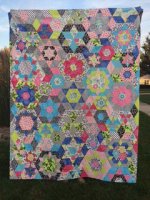 Sunday, July 23- 10:00 am - Sunday Sew-in with Jan


Monday, July 24 - 5:00 pm - Trim the Tree with Kelly


Tuesday, July 25 - 2:30 pm - New Owner's Class #2 with Martha
6:00 pm - New Owner's Class #1 with Martha
Wednesday, July 26 - 6:00 pm -New Owner's Class EXTRA, EXTRA with Martha
Thursday, July 27 - 10:00 am - Beginning Quilting by Machine with Isy

Thursday, July 27 - 2:30 pm - New Owner's Class #4 with Martha
6:00 pm - New Owner's Class #3 with Martha

Saturday, July 29 - 9:00 am - Flying Geese with Patty


Thursday, August 3 - 10:00 am - Beginning Quilting by Machine with Isy

Friday, August 4 - 10:00 am - Hand Piecing Club with Patty

Saturday, August 5 - 10:00 am - Harlequin Charm with Kelly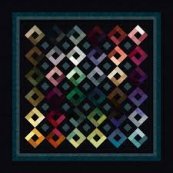 Monday, August 7 - 5:00 pm - Flutterby with Kelly




Wednesday, August 9 - 1:00 pm - Gems of the Prairie Art Bee

Thursday, August 10 - 10:00 am - Beginning Quilting by Machine with Isy

Saturday, August 12 - 10:00 am - Prairie Points Quilt Club

Sunday, August 13 - 10:00 am - Sunday Sew-In with Jan
Tuesday, August 15 - 1:00 pm or 5:00 pm - Double Wedding Ring Embroidered Quilt with Robyn




Thursday, August 17 - 10:00 am - Beginning Quilting by Machine with Isy

Thursday, August 17 - 5:30 pm - Sew Social with Kelly and Patty

Saturday, August 19 - 9:00 am - Farm Girl Vintage with Patty

Saturday, August 19 - 12:30 pm - Color Wheel Pattern Testers with Kelly




Saturday, August 19 - 11:00 am and 1:00 pm - Neighborhood BOM

Saturday, August 19 - 1:00 pm - Foundation Paper Piecing Basics with Patty

Monday, August 21 - 5:00 pm - Tall Trim the Tree with Kelly


Thursday, August 24 - 10:00 am - Beginning Quilting by Machine with Isy

Saturday, August 26 - 9:00 am - Dogs in Sweaters with Patty

*Click on the links above to take you to the class descriptions on the website.*
**Don't forget to tell our clerk if your supplies are for a class to get your class discount**

---
Prairie Points Face Book Page
See you soon!
Denise and the Prairie Points staff

---
Prairie Points Quilt Shop
8851 N Knoxville Avenue
Peoria, Illinois 61615
(309)692-4340