Skip Navigation
Website Accessibility
You could be our WINNER!

July 21, 2017

---
Row by Row 2017 - On the Go! is underway now!
There's still time to be a winner in our shop!




Come in to pick up your free pattern and 'get going'!


Here's a link to our row on the Illinois Row by Row Experience FaceBook page"
You can see other shops' fun and creative rows there too!



We are also participating in Row by Row, Jr.




We have fun patterns for kids to get started on their quilt journey.




Click on the pictures above to get more details!
---
Shop Hop is right around the corner!
This year's theme is "Quilters Color the World".




Don't forget to order your Shop Hop T-shirt before September 1st !
You can come in to the shop for an order form or print it HERE.
---
Save the Date!
School House is Saturday, September 2, 2017!!

We are putting the final touches on the class schedule for School House.
It will again be held at the beautiful Mid-State College campus.
Flyers are in the shop and there will be more details here soon!
---
Christmas in July Shop Special
All Holiday Fabrics are 15% off in the month of July!
(1 yard minimum, in stock only, please)
Valid July 1st - 31st.
---
What's New

!

"Winter's Grandeur" from Robert Kaufman.
Beautiful prints in gold, silver, gray and blue colorways.
---
Upcoming Classes
Saturday, July 22 - 9:00 am - Smitten with Patty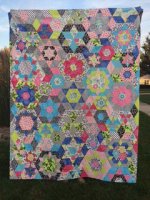 Sunday, July 23- 10:00 am - Sunday Sew-in with Jan


Monday, July 24 - 5:00 pm - Trim the Tree with Kelly


Tuesday, July 25 - 2:30 pm - New Owner's Class #2 with Martha
6:00 pm - New Owner's Class #1 with Martha
Wednesday, July 26 - 6:00 pm -New Owner's Class EXTRA, EXTRA with Martha
Thursday, July 27 - 10:00 am - Beginning Quilting by Machine with Isy

Thursday, July 27 - 2:30 pm - New Owner's Class #4 with Martha
6:00 pm - New Owner's Class #3 with Martha

Saturday, July 29 - 9:00 am - Flying Geese with Patty


Thursday, August 3 - 10:00 am - Beginning Quilting by Machine with Isy

Friday, August 4 - 10:00 am - Hand Piecing Club with Patty

Saturday, August 5 - 10:00 am - Harlequin Charm with Kelly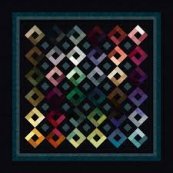 Monday, August 7 - 5:00 pm - Flutterby with Kelly




Wednesday, August 9 - 1:00 pm - Gems of the Prairie Art Bee

Thursday, August 10 - 10:00 am - Beginning Quilting by Machine with Isy

Saturday, August 12 - 10:00 am - Prairie Points Quilt Club

Sunday, August 13 - 10:00 am - Sunday Sew-In with Jan
Tuesday, August 15 - 1:00 pm or 5:00 pm - Double Wedding Ring Embroidered Quilt with Robyn




Thursday, August 17 - 10:00 am - Beginning Quilting by Machine with Isy

Thursday, August 17 - 5:30 pm - Sew Social with Kelly and Patty

Saturday, August 19 - 9:00 am - Farm Girl Vintage with Patty

Saturday, August 19 - 12:30 pm - Color Wheel Pattern Testers with Kelly




Saturday, August 19 - 11:00 am and 1:00 pm - Neighborhood BOM




Saturday, August 19 - 1:00 pm - Foundation Paper Piecing Basics with Patty

Monday, August 21 - 5:00 pm - Tall Trim the Tree with Kelly

Thursday, August 24 - 10:00 am - Beginning Quilting by Machine with Isy

Saturday, August 26 - 9:00 am - Dogs in Sweaters with Patty



*Click on the links above to take you to the class descriptions on the website.*
**Don't forget to tell our clerk if your supplies are for a class to get your class discount**

---
Prairie Points Face Book Page
See you soon!
Denise and the Prairie Points staff

---
Prairie Points Quilt Shop
8851 N Knoxville Avenue
Peoria, Illinois 61615
(309)692-4340