Skip Navigation
Website Accessibility
Christmas in July Sale

July 26, 2017

---
Save 20% on all HV or Inspira brand
Needles, Notions and Embroidery Designs
(In-stock only, please.)
---
Free Gift worth over $1,000 with the purchase of a Designer Epic!!!
Your choice of 3 different bundles - valid until July 31st.



---
Last full week to save $200!
For the month of July - Save $200 on a Sapphire 965Q with a mail-in rebate
from Husqvarna Viking!
Come in today for a demo on this fantastic sewing/quilting machine!
---
Scrappy Flying Geese
Saturday, July 29
9:00 am to Noon
Does making Flying Geese "honk" you off? Join Patty in a discussion of 3 traditional
methods of making traditional flying geese, the pros and cons of each method and
how to improve the end results by changing your cutting and alignment methods.
Learn how to make your Flying Geese "soar"!!
You will receive a free pattern for a Flying Geese project with this class.
---
Upcoming Classes
Thursday, July 27 - 10:00 am - Beginning Quilting by Machine with Isy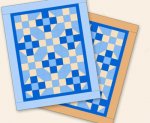 Thursday, July 27 - 2:30 pm - New Owner's Class #4 with Martha
6:00 pm - New Owner's Class #3 with Martha

Saturday, July 29 - 9:00 am - Flying Geese with Patty


Thursday, August 3 - 10:00 am - Beginning Quilting by Machine with Isy

Saturday, August 5 - 10:00 am - Harlequin Charm with Kelly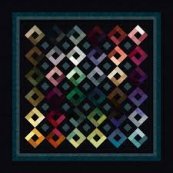 Monday, August 7 - 5:00 pm - Flutterby with Kelly




Wednesday, August 9 - 1:00 pm - Gems of the Prairie Art Bee

Thursday, August 10 - 10:00 am - Beginning Quilting by Machine with Isy

Saturday, August 12 - 10:00 am - Prairie Points Quilt Club

Sunday, August 13 - 10:00 am - Sunday Sew-In with Jan
Tuesday, August 15 - 1:00 pm or 5:00 pm - Double Wedding Ring Embroidered Quilt with Robyn




Thursday, August 17 - 10:00 am - Beginning Quilting by Machine with Isy

Thursday, August 17 - 5:30 pm - Sew Social with Kelly and Patty

Saturday, August 19 - 9:00 am - Farm Girl Vintage with Patty




Saturday, August 19 - 12:30 pm - Color Wheel Pattern Testers with Kelly




Saturday, August 19 - 11:00 am and 1:00 pm - Neighborhood BOM




Saturday, August 19 - 1:00 pm - Foundation Paper Piecing Basics with Patty




Monday, August 21 - 5:00 pm - Tall Trim the Tree with Kelly


Thursday, August 24 - 10:00 am - Beginning Quilting by Machine with Isy

Saturday, August 26 - 9:00 am - Dogs in Sweaters with Patty


Sunday, August 27 - 10:00 am - Sunday Sew-In with Jan
Wednesday, August 30 - 5:00 pm - Every Which Way Quilt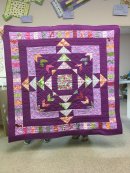 Thursday, August 31 - 10:00 am - Beginning Quilting by Machine with Isy

*Click on the links above to take you to the class descriptions on the website.*
**Don't forget to tell our clerk if your supplies are for a class to get your class discount**

---
Prairie Points Face Book Page
See you soon!
Denise and the Prairie Points staff

---
Prairie Points Quilt Shop
8851 N Knoxville Avenue
Peoria, Illinois 61615