Sign Up for School House

July 28, 2017

---
School House
Saturday, September 2, 2017
9:00 am to 4:00 pm



We have a great line-up for classes for School House!


It will again be held at the beautiful Mid-State College campus.


We have classes from all your favorite teachers

.
Click HERE for details.

---
Shop Hop is right around the corner!
This year's theme is "Quilters Color the World".




Don't forget to order your Shop Hop T-shirt before September 1st !
You can come in to the shop for an order form or print it HERE.
---
Harlequin Charm Quilt
Sat, Aug 5, 2017 at 10:00 am to Noon
Sat, Sep 30, 2017 at 10:00 am to Noon




Come learn simple partial seams and mitered stacked borders with Kelly Harvey
and this super Harlequin Charm Quilt. Free pattern from Jinny Beyer Studio.

Flutterby

Mon, Aug 7, 2017
5:00 pm to 7:00 pm
Another easy, but fabulous, Missouri Star Quilt Company pattern -
Flutterby starts with a Jelly roll of 2 1/2 inch strips.
You will enjoy making this quilt with Kelly Harvey!
---
What's New

!

"Calling All Nurses" from Windham.
Show those nurses how important they are to you with
projects with these 3 prints!
---
Upcoming Classes
Thursday, July 27 - 10:00 am - Beginning Quilting by Machine with Isy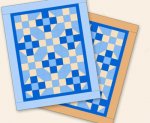 Thursday, July 27 - 2:30 pm - New Owner's Class #4 with Martha
6:00 pm - New Owner's Class #3 with Martha

Saturday, July 29 - 9:00 am - Flying Geese with Patty


Thursday, August 3 - 10:00 am - Beginning Quilting by Machine with Isy

Saturday, August 5 - 10:00 am - Harlequin Charm with Kelly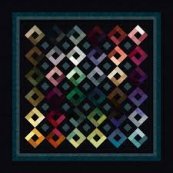 Monday, August 7 - 5:00 pm - Flutterby with Kelly






Wednesday,

August 9

- 1:00 pm - Gems of the Prairie Art Bee



Thursday, August 10 - 10:00 am - Beginning Quilting by Machine with Isy

Saturday, August 12 - 10:00 am - Prairie Points Quilt Club

Sunday, August 13 - 10:00 am - Sunday Sew-In with Jan
Tuesday, August 15 - 1:00 pm or 5:00 pm - Double Wedding Ring Embroidered Quilt with Robyn




Thursday, August 17 - 10:00 am - Beginning Quilting by Machine with Isy

Thursday, August 17 - 5:30 pm - Sew Social with Kelly and Patty

Saturday, August 19 - 9:00 am - Farm Girl Vintage with Patty




Saturday, August 19 - 12:30 pm - Color Wheel Pattern Testers with Kelly




Saturday, August 19 - 11:00 am and 1:00 pm - Neighborhood BOM




Saturday, August 19 - 1:00 pm - Foundation Paper Piecing Basics with Patty




Monday, August 21 - 5:00 pm - Tall Trim the Tree with Kelly


Thursday, August 24 - 10:00 am - Beginning Quilting by Machine with Isy

Saturday, August 26 - 9:00 am - Dogs in Sweaters with Patty


Sunday, August 27 - 10:00 am - Sunday Sew-In with Jan
Wednesday, August 30 - 5:00 pm - Every Which Way Quilt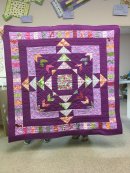 Thursday, August 31 - 10:00 am - Beginning Quilting by Machine with Isy


Saturday, September 2 - 9:00 am - SchoolHouse 2017

*Click on the links above to take you to the class descriptions on the website.*
**Don't forget to tell our clerk if your supplies are for a class to get your class discount**

---
Prairie Points Face Book Page
See you soon!
Denise and the Prairie Points staff

---
Prairie Points Quilt Shop
8851 N Knoxville Avenue
Peoria, Illinois 61615
(309)692-4340