Skip Navigation
Website Accessibility
New Specials for August

August 2, 2017

---
This REBATE won't last long!
August 1st thru 15th - save from $250 to $1000 INSTANTLY
on selected machines!
Come in soon for the best prices AND an INSTANT REBATE
toward the purchase of your new machine!
---

All of our Koala floor models are up to 30 % off!
Limited to stock on hand!
---
Double Wedding Ring Embroidered Quilt
with Robyn
Tuesday, August 15 - 1:00 pm OR 5:00 pm





Robyn Welch is beginning a new Embroidery Quilt in August

.


Come to as many classes as you want on the 3rd Tuesday of each month

-


just pay by the class.

Click on the class name above

for details.




---
UPCOMING CLASSES

Thursday, August 3 - 10:00 am - Beginning Quilting by Machine with Isy

Saturday, August 5 - 10:00 am - Harlequin Charm with Kelly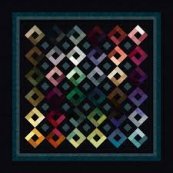 Monday, August 7 - 5:00 pm - Flutterby with Kelly






Wednesday,

August 9

- 1:00 pm - Gems of the Prairie Art Bee



Thursday, August 10 - 10:00 am - Beginning Quilting by Machine with Isy

Saturday, August 12 - 10:00 am - Prairie Points Quilt Club

Sunday, August 13 - 10:00 am - Sunday Sew-In with Jan
Tuesday, August 15 - 1:00 pm or 5:00 pm - Double Wedding Ring Embroidered Quilt with Robyn




Thursday, August 17 - 10:00 am - Beginning Quilting by Machine with Isy

Thursday, August 17 - 5:30 pm - Sew Social with Kelly and Patty

Saturday, August 19 - 9:00 am - Farm Girl Vintage with Patty




Saturday, August 19 - 12:30 pm - Color Wheel Pattern Testers with Kelly




Saturday, August 19 - 11:00 am and 1:00 pm - Neighborhood BOM




Saturday, August 19 - 1:00 pm - Foundation Paper Piecing Basics with Patty




Monday, August 21 - 5:00 pm - Tall Trim the Tree with Kelly


Thursday, August 24 - 10:00 am - Beginning Quilting by Machine with Isy

Saturday, August 26 - 9:00 am - Dogs in Sweaters with Patty


Sunday, August 27 - 10:00 am - Sunday Sew-In with Jan
Wednesday, August 30 - 5:00 pm - Every Which Way Quilt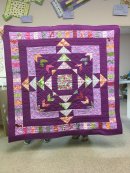 Thursday, August 31 - 10:00 am - Beginning Quilting by Machine with Isy

Saturday, September 2 - 9:00 am - SchoolHouse 2017


*Click on the links above to take you to the class descriptions on the website.*
**Don't forget to tell our clerk if your supplies are for a class to get your class discount**

---
Prairie Points Face Book Page
See you soon!
Denise and the Prairie Points staff

---
Prairie Points Quilt Shop
8851 North Knoxville Avenue
Peoria, Illinois 61615
309-692-4340