Skip Navigation
Website Accessibility
Quilt Display next week

September 22,

2017




W

E

L

C

O

M

E

,

F

A

L

L

!!
---
Award Winning Quilts on Display

We invite you to visit the shop next week to see some of the award winning
quilts from the HOI Fair and GEMS Quilt Show. We have a talented group of
staff, teachers and quilt club members who were recognized this year.
Come in and get inspired as you see these quilts up close and personal.
---
September Shop Special
15% off all BATTING!
Packaged or by the yard. In stock only.
September 1 - 30, 2017
---
Central Illinois Shop Hop
October 13, 14, 20 and 21, 2017
"Quilter's Color the World"


Brochures for the Hop are available in the shop.
Click

HERE

for the Central Illinois Shop Hop Face Book page.
---
What's New?


"Delaney" from Quilting Treasures
Beautiful florals in greens, blues and creams.

---
Upcoming Classes
Saturday, September 23 - 10:00 am - Quilts of Valor Workshop


Sunday, September 24 - 10:00 am - Sunday Sew-In with Jan

Tuesday, September 26 - 2:30 pm - New Owner's Class #1 with Martha

Tuesday, September 26 - 6:00 pm - New Owner's Class #2 with Martha

Thursday, September 28 - 2:30 pm - New Owner's Class #3 with Martha

Thursday, September 28 - 6:00 pm - New Owner's Class #4 with Martha

Saturday, September 30 - 12:00 pm - Quilting with Templates 11 with Marty



Thursday, October 5 - 10:00 am - Day and Night with Isy


Thursday, October 5 - 6:00 pm - Quilting with Templates with Marty

Saturday, October 7 - 9:00 am - Farm Girl Vintage with Patty - *Note date change due to Shop Hop*

Sunday, October 8 - 10:00 am - Sunday Sew-In with Jan

Monday, October 9 - 9:00 am - Beginning Collage Quilting with Marty


Monday, October 9 - 5:00 pm - Tall Trim the Tree with Kelly


Wednesday, October 11 - 5:00 pm - Lovely Layers with Kelly


Thursday, October 12 - 1:00 pm - Charlie's Aunt Brancaster Messenger Bag with Karen


Friday and Saturday, October 13, 14 -
Central Illinois Shop Hop
Monday, October 16 - 5:00 pm - Snowy Hearts Reverse Applique with Kelly




Tuesday, October 17 - 1:00 pm - Double Wedding Ring Embroidered Quilt with Robyn

Wednesday, October 18 - 9:00 am - Rosette Pillow with Marty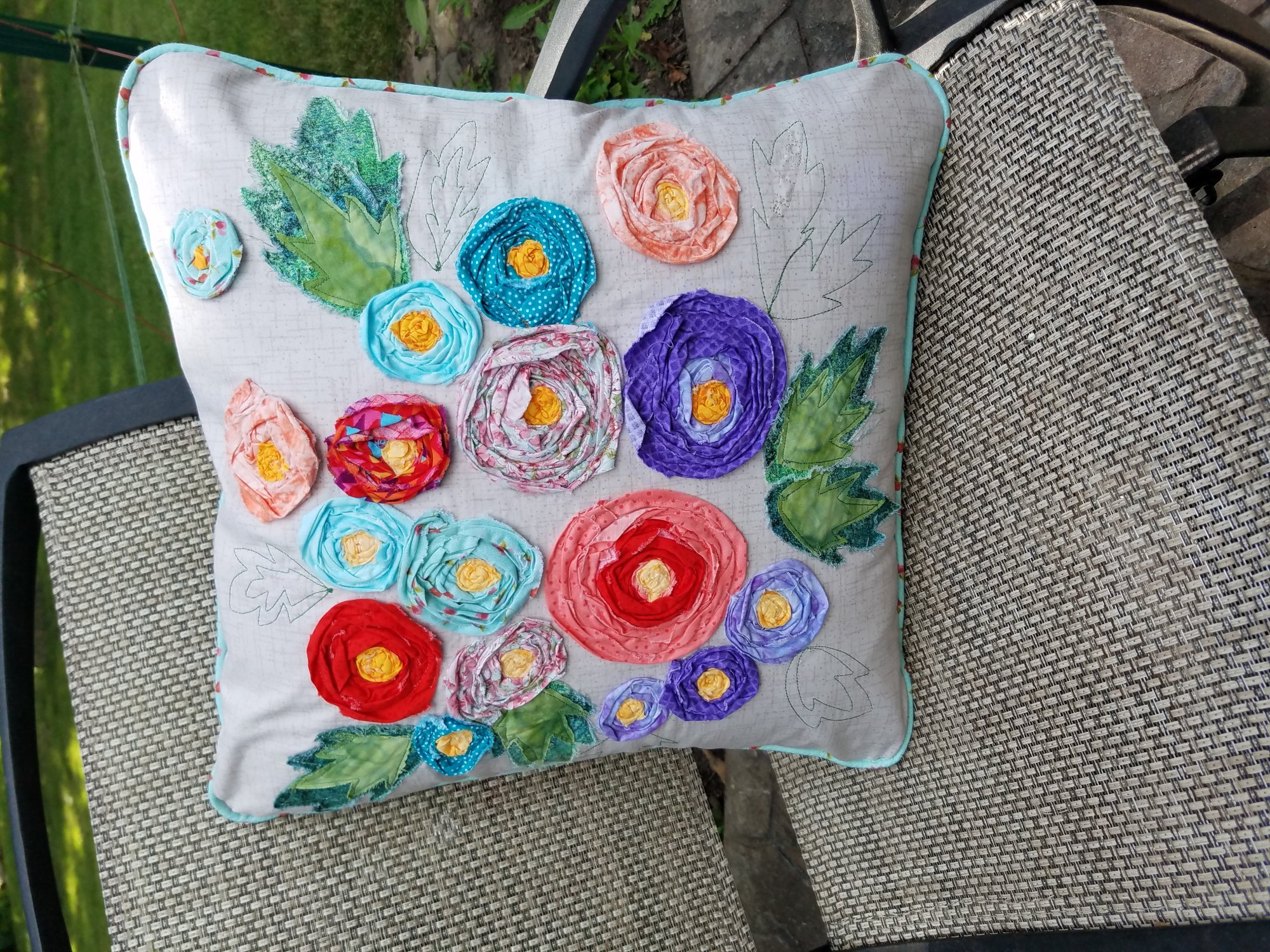 Thursday, October 19 - 10:00 am - Day and Night with Isy

Thursday, October 19 - 1:00 pm - Charlie's Aunt Brancaster Messenger Bag with Karen

Thursday, October 19 - 5:00 pm - Sew Social with Patty


Friday and Saturday, October 20 and 21 -
Central Illinois Shop Hop
Saturday, October 21 - 10:00 am and 1:00 pm- Snowmen on Parade Block of the Month

Saturday, October 21 - 11:00 am and 12:00 pm - Neighborhood Block of the Month




Sunday, October 22 - 10:00 am - Sunday Sew-In with Jan

Monday, October 23 - 5:00 pm - Holiday Folded Bags with Kelly




Tuesday, October 24 - 2:30 pm - New Owner's Class #2 with Martha

Tuesday, October 24 - 6:00 pm - New Owner's Class #1 with Martha

Thursday, October 26 - 10:00 am - Day and Night with Isy

Thursday, October 26 - 2:30 pm - New Owner's Class #4 with Martha

Thursday, October 26 - 5:30 pm - Strip Club

Thursday, October 26 - 6:00 pm - New Owner's Class #3

Saturday, October 28 - 9:00 pm - Churn Dash with Kelly



*Click on the links above to take you to the class descriptions on the website.*
**Don't forget to tell our clerk if your supplies are for a class to get your class discount**
---
Prairie Points Face Book Page
See you soon!
Denise and the Prairie Points staff

---
Prairie Points Quilt Shop
8851 N Knoxville Avenue
Peoria, Illinois 61615
(309)692-4340