Skip Navigation
Website Accessibility
Let the Hopping Begin!
October 11, 2017
---
Central Illinois Shop Hop
October 13, 14, 20 and 21, 2017
"Quilter's Color the World"
Shop Hop begins Friday!!! !
Come get your Shop Hop brochure and Passports at Prairie Points.

---
When you come to the shop to get your passport stamped, sign up for a class!
Check out the featured classes below for some quick and easy gift ideas.
It's never too early to make a special Christmas gift for someone special.
---
Snowy Hearts Reverse Applique
with Kelly
Monday, October 16th at 5:00 pm

Reverse applique is a super skill that creates awesome results.
Start with this simple table runner and see where this fun technique takes you!

---
Rosette Pillow
with Marty
Wednesday, October 18th at 9:00 am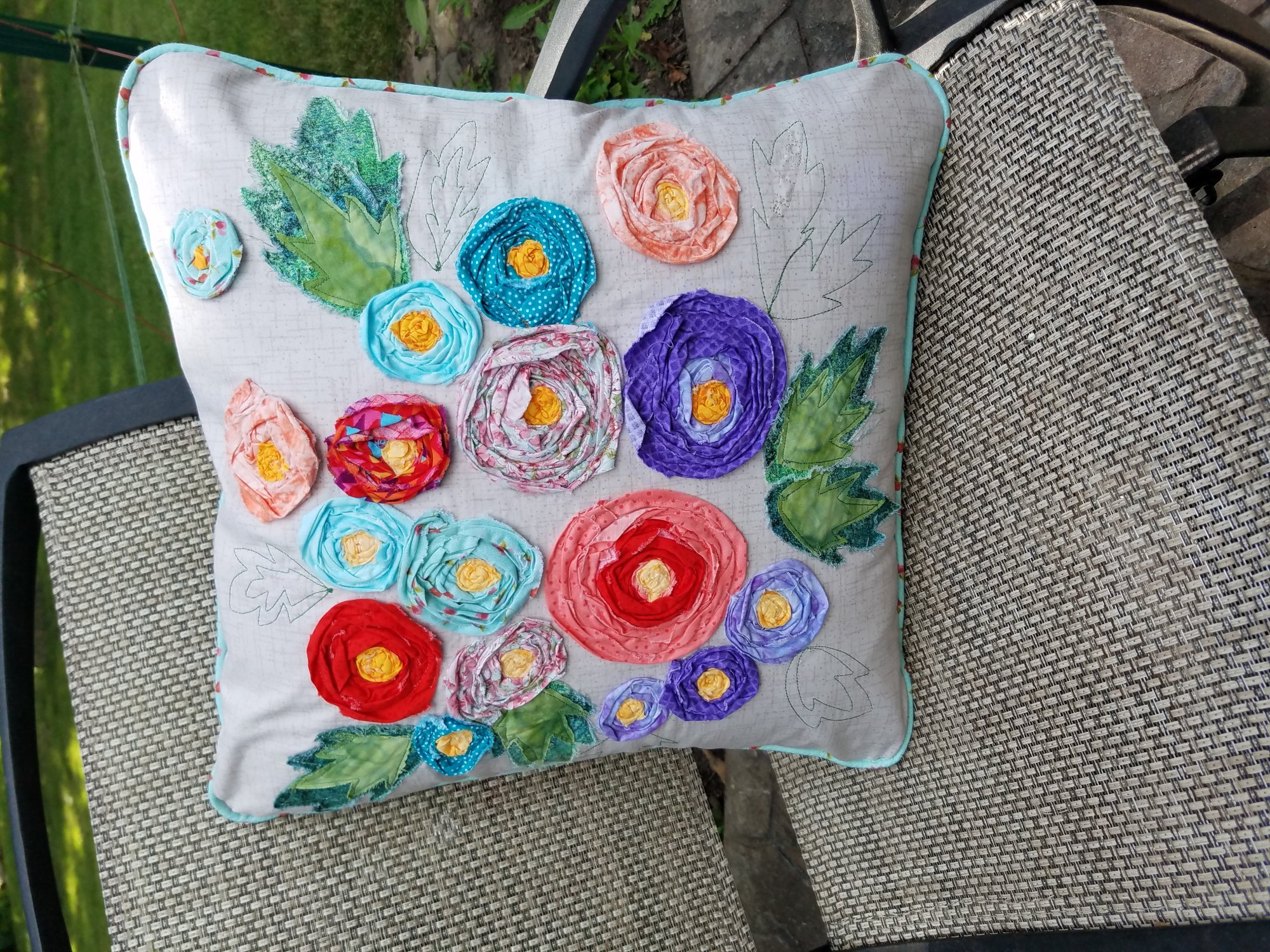 A pretty spring bouquet or a beautiful fall pillow done in golds and greens.
Maybe a winter in blues or Christmas red and green?
A fun technique of free motion makes the flowers bloom and
additional thread painting completes the pillow top.

---
Holiday Folded Bags
with Kelly
Monday, October 23th at 5:00 pm


Make a super quick folded bag for holiday gift giving.
Use Easter,
Halloween, Christmas, Patriotic or any seasonal fabric
for bags to celebrate all year
.
Kits are available. Email Kelly to reserve yours.
---
Upcoming Classes
Thursday, October 12 - 1:00 pm - Charlie's Aunt Brancaster Messenger Bag with Karen


Friday and Saturday, October 13, 14 -
Central Illinois Shop Hop
Monday, October 16 - 5:00 pm - Snowy Hearts Reverse Applique with Kelly

Tuesday, October 17 - 1:00 pm - Double Wedding Ring Embroidered Quilt with Robyn




Wednesday, October 18 - 9:00 am - Rosette Pillow with Marty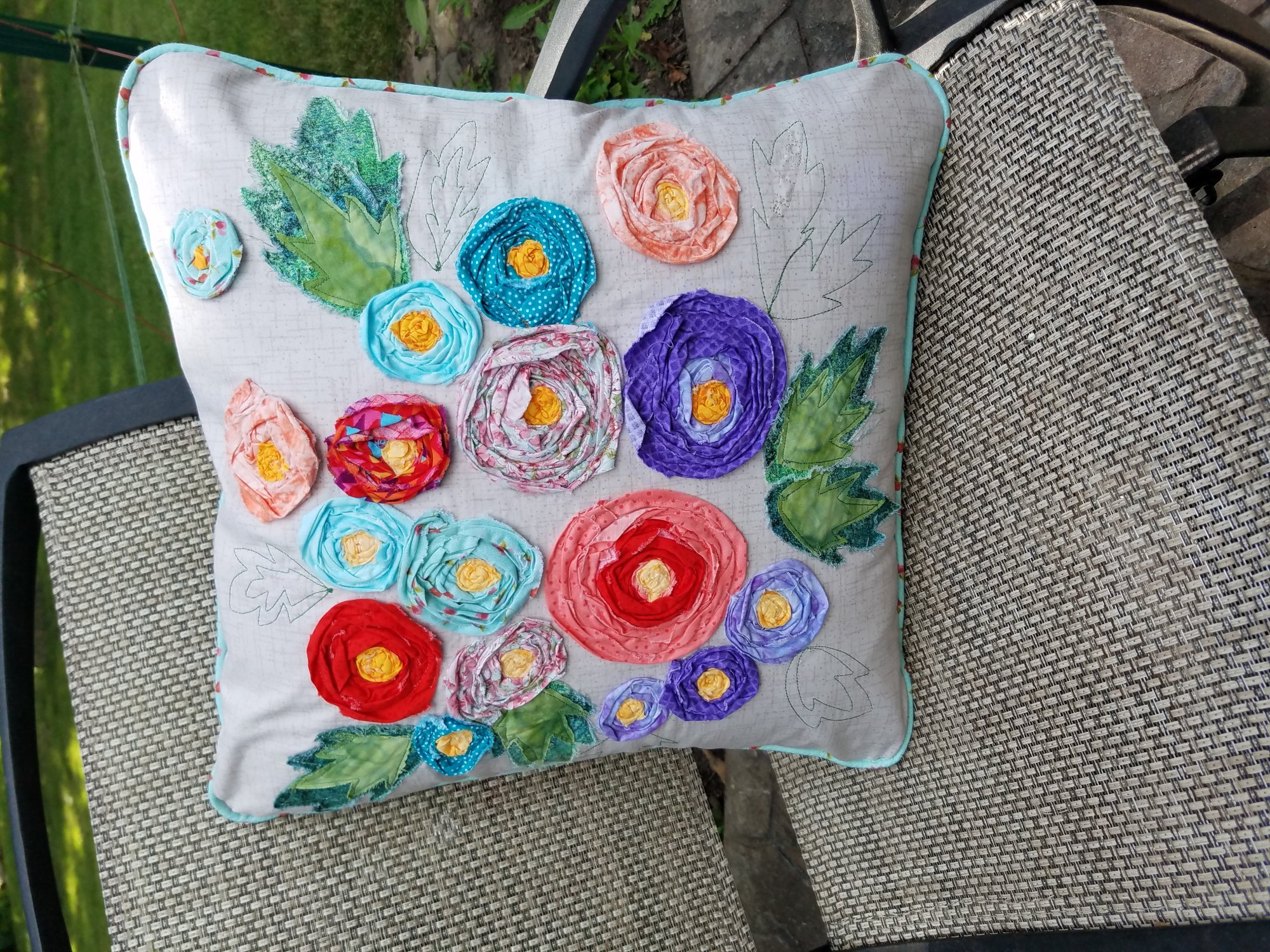 Thursday, October 19 - 10:00 am - Day and Night with Isy




Thursday, October 19 - 1:00 pm - Charlie's Aunt Brancaster Messenger Bag with Karen

Thursday, October 19 - 5:00 pm - Sew Social with Patty


Friday and Saturday, October 20 and 21 -
Central Illinois Shop Hop
Saturday, October 21 - 10:00 am and 1:00 pm- Snowmen on Parade Block of the Month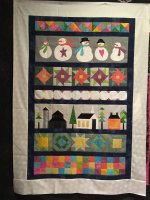 Saturday, October 21 - 11:00 am and 12:00 pm - Neighborhood Block of the Month



Sunday, October 22 - 10:00 am - Sunday Sew-In with Jan

Monday, October 23 - 5:00 pm - Holiday Folded Bags with Kelly



Tuesday, October 24 - 2:30 pm - New Owner's Class #2 with Martha

Tuesday, October 24 - 6:00 pm - New Owner's Class #1 with Martha

Thursday, October 26 - 10:00 am - Day and Night with Isy

Thursday, October 26 - 2:30 pm - New Owner's Class #3 with Martha

Thursday, October 26 - 5:30 pm - Strip Club

Saturday, October 28 - 9:00 am - Churn Dash with Kelly



Thursday, November 2 - 6:00 pm - Quilting with Templates, Section 1 with Marty




Friday, November 3 - 9:00 am - Quilting with Templates, Section 2 with Marty

Monday, November 6 - 5:00 pm - Tall Trim the Tree with Kelly




Wednesday, November 8 - 1:00 pm - Gems of the Prairie Art Bee

Saturday, November 11 - 10:00 am - Prairie Points Quilt Club

Saturday, November 11 - 12:00 noon - Quilting with Templates with Marty

Sunday, November 12 - 10:00 am - Sunday Sewing with Jan

Monday, November 13 - Continuing Collage Quilting with Marty

Monday, November 13- 5:00 pm - Tall Trim the Tree with Kelly

Thursday, November 16 - 5:00 pm - Sew Social with Patty

*Click on the links above to take you to the class descriptions on the website.*
**Don't forget to tell our clerk if your supplies are for a class to get your class discount**
---
Prairie Points Face Book Page
See you soon!
Denise and the Prairie Points staff

---
Prairie Points Quilt Shop
8851 N Knoxville Avenue
Pe&