Skip Navigation
Website Accessibility
New update for Designer Epic and Epic 980Q launched !
---

March 16, 2018
---
New update for the DESIGNER EPIC and EPIC 980Q now available!



This update includes awesome new

features such as:
• Alignment lines in Embroidery Edit
• Expandable menus
• New stitches
• Quilting category in theJoyOS Advisor™
• New sewing instructions
•A clock with alarm, stopwatch, and usage
• The ability to nickname your machine
• The ability to select between inches and millimeters
• Search function to use in the JoyOS Advisor
• Upcoming update release notes
• mySewnet
Blog - This will be updated 1-2 times a week with content including
simple sewing projects, tips and hints, social media posts, updates on new aftermarket
products and much more!
---


Kathy Flowers, author of "Oh, Glory!"
is coming to Prairie Points Saturday, May 5!
Trunk Show - 11am
Workshop for Eldorado – 1pm
Come to either or both - but seating is limited!
As always, learning and fun will be the focus!
Call or come in to the shop to reserve your spot.
See more info HERE
---
Spring Sweep Sale!
We've started the 3rd week of our Spring Sweep Sale, and there are still
plenty of savings to be found!!

Come in to enjoy savings of 25% off the regular price of the weekly special as listed below.
- Week 3 – March 15 – 21 – Notions, including thread
- Week 4 – March 22 – 28 – Embroidery designs, we will even include the discount on the
embroidery thread you purchase when you purchase your design in case you missed it last week!
Additionally for the whole month the sale fabric will be $5 per yard (minimum 1 yard cut)
and items in the sale room will be 40% off the regular price!
(Discount is off the regular price and for in stock items only. Some exclusions apply.
)
---
New this week - some beautiful Kaffe Fassett fat quarter
bundles. Better get here quick - before Georjean buys them all!
---
UPCOMING CLASSES
Saturday, March 17 - 10:00 am and 12:00 pm- Snowmen on Parade BOM




Saturday, March 17 - 11:00 am and 1:00 pm - Neighborhood BOM






Saturday, March 17 - 10:00 am to 2:00 pm - Block of the Month Sewing Day with Deb and Kelly

Sunday, March 18 - 1:00 pm - Practice Date for Westalee beginning ruler students wth Kelly

Monday, March 19 - 5:30 pm - Beginning Quilting by Machine with Deb

Tuesday, March 20 - 1:00 pm and 5:00 pm - Miranda Embroidery Quilt with Robyn




Saturday, March 24 - 10:30 pm - Mini Quilt Club




Sunday, March 25 - 10:00 am - Sunday Sew-in with Jan

Monday, March 26 - 5:30 pm - Beginning Quilting by Machine with Deb

Tuesday, March 27 - 5:30 pm - Panel Bargello with Deb

Thursday, March 29 - 10:00 am - Beginning Quilting by Machine with Isy

Friday, March 31 - 10:00 am - X Marks the Daisy with Kelly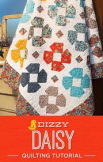 Sunday, April 1 - HAPPY EASTER!!!



Monday, April 2 - 5:00 pm - Tall Trim the Tree with Kelly



Thursday, April 5 - 10:00 am - Beginning Quilt by Machine with Isy

Saturday, April 7 - 10:00 am - Platinum 3000 Longarm Instruction with Kelly
*Click on the links above to take you to the class description and more info*
** Don't forget to tell our clerk that your purchase contains class supplies so you get your discount!**
---
Class Policies
- Payment for class is expected at time of enrollment, unless other arrangements are made with the
instructor.
- Store credit will be provided for cancellations during the week before class,except within 24 hrs.
- No credit or refund for cancellations less than 24 hours before the start of class.
---
Prairie Points
8851 N. Knoxville Avenue
Peoria, Illinois 61615
309-692-4340