Skip Navigation
Website Accessibility
Limited Time Pre-Launch Special on Designer EPIC 2
---

August 28 ,
2019
We will be closed on Monday, September 2
for the observance of Labor Day.
Thanks!
---
The Designer EPIC 2 will be launching soon!
Pre-sales are open now.
Click here for a first look at the new Designer EPIC 2!

See industry-first features like adjustable lazer guided stitch placement,
a ribbon placement attachment and a huge library of designs, projects
and creative ideas plus perfect placement with mysewnet!!
---
DESIGNER EPIC™ Closeout!
For a limited time, get the DESIGNER EPIC™ top-of-the-line
sewing & embroidery machine for only $8,999 on open stock models with trade!



While Supplies Last! Contact the shop for details

Valid now thru September 30, 2019



---
Take a test drive on the DESIGNER BRILLIANCE 80 sewing & embroidery machine!



Valid until September 30th.

---
Special back to school pricing on these great machines!





Opal 650 - MSRP $999 , NOW $699




Designer Jade 35- MSRP $1799, NOW $999




Designer Jade 20 - MSRP - $799, NOW $399



Offer Valid August 1 - 31, 2019
---

UPCOMING CLASSES

Thursday, August 29 - 5:00 pm - New Owner's Class #4 with Claudie

Saturday, August 31 - 5th Saturday Demo Days - see description above

Monday, September 2 - Labor Day - CLOSED

Saturday, September 7 - 9:00 am - Quilts of Valor Workshop

Sunday, September 8- 10:00 am - Sunday Sew-In with Jan

Friday, September 13 - 1:00 pm - Tensisters Easy Piecing Grid Fun with Ruth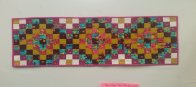 Monday, September 16 - 1:00 pm - Gems of the Prairie Art Bee

Tuesday, September 17 - 5:00 pm - Panel Bargello with Deb




Saturday,September 21- 10 am - Kimberbell Embroidery Club with Carol




Saturday, September 21- 11:00 am - Cedar Mills Block of the Month




Saturday, September 21- 12:00 pm - Sew Hometown Block of the Month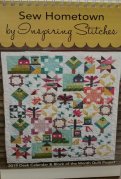 Sunday, September 22- 10:00 am - Sunday Sew-In with Jan

Monday, September 23 - 2:30 pm - New Owner's Class # 1 with Claudie

Tuesday, September 24 - 5:00 pm - New Owner's Class #2 with Claudie

Tuesday, September 24 - 5:00 pm -