Skip Navigation
Website Accessibility
Pre-Order EPIC 2 - $1800 worth of FREE Gifts
---

September 11 ,
2019
---
Don't miss your chance to pre-order the NEW DESIGNER EPIC 2
and get a FREE bundle worth $1800!!!!
Pre-sales are open now.
Click here for a first look at the new Designer EPIC 2!

See industry-first features like adjustable lazer guided stitch placement,
a ribbon placement attachment and a huge library of designs, projects
and creative ideas plus perfect placement with mysewnet!!
---

Celebrate National Sewing Month with
great savings and a FREE gift!!!



Valid thru September 30th.

---
More National Sewing Month specials and
free project instructions!!




Valid thru September 30th.


---
DESIGNER EPIC™ Closeout!
For a limited time, get the DESIGNER EPIC™ top-of-the-line
sewing & embroidery machine for only $8,999 on open stock models with trade!



While Supplies Last! Contact the shop for details

Valid now thru September 30, 2019
---
UPCOMING CLASSES
Friday, September 13 - 1:00 pm - Tensisters Easy Piecing Grid Fun with Ruth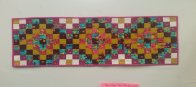 Saturday, September 14 - 10:00 am - Prairie Points Quilt Club

Monday, September 16 - 1:00 pm - Gems of the Prairie Art Bee

Tuesday, September 17 - 5:00 pm - Panel Bargello with Deb




Saturday,September 21- 10 am - Kimberbell Embroidery Club with Carol




Saturday, September 21- 11:00 am - Cedar Mills Block of the Month




Saturday, September 21- 12:00 pm - Sew Hometown Block of the Month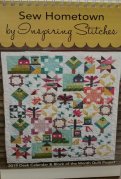 Saturday, September 21 - Sew A Jelly Roll Day - more info coming soon!

Sunday, September 22- 10:00 am - Sunday Sew-In with Jan

Monday, September 23 - 2:30 pm - New Owner's Class # 1 with Claudie

Tuesday, September 24 - 5:00 pm - New Owner's Class #2 with Claudie

Tuesday, September 24 - 5:00 pm - Diva Frame Wallet with Deb




Wednesday, September 25 - 10:30 am - New Owner's Class #3 with Claudie

Thursday, September 26 - 6:00 pm - New Owner's Class #4 with Claudie

Thursday, September 26 - 5:00 pm - Sit 'N Stitch with Diane, Julia and Kelly

Saturday, October 5 - Noon - Wire Frame Tote with Kelly

Friday, October 11 thru Saturday, October 19 - Central Illinois Shop Hop

Saturday, October 12 - ***No Prairie Points Quilt Club during Shop Hop***

* Click on the links to get more info about classes on our website.*
**Don't forget to make our clerk aware that you are purchasing supplies
for class to receive your class discount.**

---
CLASS POLICIES
- Payment for class is expected at time of enrollment, unless other
arrangements are made with the instructor.
- Store credit will be issued for cancellations during the week before
class up until within 24 hours.
- No credit or refund for cancellations less than 24 hours before the