September 27, 2019
---
Join us for the Northcott Stonehenge 10th Anniversary Solstice Quilt Challenge!





We have the panel for the panel challenge and all fabrics in the Solstice collection
and we are participating in the block party.
There are some great prizes for the winners. Deadlines are fast approaching!
Kits for the Block Party can be sold thru Sept. 30.
All Block Party submissions must be in to Northcott by Dec. 31.
All Panel Quilt Challenges must submit their quilt to participating shops by November 30th.


(See official rules here).
---
Central Illinois Shop Hop
Friday, October 11th thru Saturday, October 19th.
Central Illinois Shop Hop theme for 2019 is QuiltStock.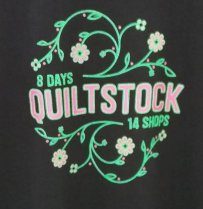 Stop in and see us for your flyers and tickets.
Click here to visit Central Illinois Shop Hop's FaceBook page.
---
20% off Notions and Accessories beginning September 16th!
In stock only, please.
Valid thru September 30, 2019
---
Artisan Batiks and Prism Dyes from
Robert Kaufman
---
UPCOMING CLASSES

Saturday, October 5 - Noon - Wire Frame Tote with Kelly

Friday, October 11 thru Saturday, October 19 - Central Illinois Shop Hop

Saturday, October 12 - ***No Prairie Points Quilt Club during Shop Hop***

Saturday, October 19- 10:00 am - Kimberbell Embroidery Club with Carol




Saturday, October 19- 11:00 am - Cedar Mills Block of the Month




Saturday, October 19- 12:00 pm - Sew Hometown Block of the Month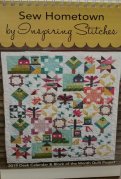 Monday, October 21 - 1:00 pm - Gems of the Prairie Art Bee

Thursday, October 24 - 5:00 pm - Sit 'N Stitch with Diane, Julia and Kelly

Sunday, October 27 - 10:00 am - Sunday Sew-In with Jan

Monday, October 28 - 2:00 pm - New Owner's Class # 1 with Claudie

Tuesday, October 29 - 2:00 pm - New Owner's Class #2 with Claudie

Wednesday, October 30 - 5:00 pm - New Owner's Class #3 with Claudie

Thursday, October 31 - 5:00 pm - New Owner's Class #4 with Claudie

* Click on the links to get more info about classes on our website.*
**Don't forget to make our clerk aware that you are purchasing supplies
for class to receive your class discount.**

---
CLASS POLICIES
- Payment for class is expected at time of enrollment, unless other
arrangements are made with the instructor.
- Store credit will be issued for cancellations during the week before
class up until within 24 hours.
- No credit or refund for cancellations less than 24 hours before the
start of the class.

---
Prairie Points website

Prairie Points Facebook Page

See you soon!
Denise and the Prairie Points Staff
---
Prairie Points Quilt Club
8851 N. Knoxville
Peoria, Illinois 61615
309-692-4340