Skip Navigation
Website Accessibility
Taking orders for Shop Hop Shirts now!
---

July 17,
2020
---
SHOP HOP 2020 - I Can Sew Clearly Now!!!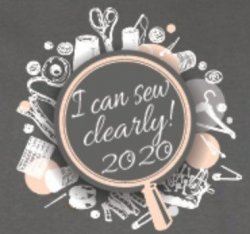 The Shop Hop will be run a bit differently this year and we think you will like it.
There will NOT be a requirement to visit every shop.
Instead of purchasing a passport, you will purchase a magazine
– still for only $5 –which will have all the patterns you would have
received if you had gone to each shop!
We have forms in the shop for shirt orders - or you can print
the one below and bring it in or mail it with your payment by September 1st.
For details check out the Friends of Central Illinois Shop Hop page on Facebook.

---
Don't miss out on the fun!
Kimberbell Love Notes Mystery Quilt

will be available in an
Embroidery Version ($69.95)
or a Sewing Version ($39.95).
To sign up, come by the shop to purchase either version.
We will distribute the Love Notes over five consecutive weeks
from
August 3rd to August 31st. Each Love Note envelope
will have the
instructions for a section of the quilt.
We'll have so much fun putting the pieces together to solve the mystery
!!!
Fabric and Embellishment Kits will also be available for purchase.
---
Kona Club is still going strong.
Color of the month for July is "Red"!
Become a member simply by purchasing a Kona Color card.
The club runs thru Dec 2020. Each month you will receive:
- A free pattern which focuses on the use of solids,
- 25% off the "Kona color of the month" which will be picked by different
staff members throughout the year.
- 15% off Kona solid purchases all the time.


(*minimum 1/2 yard cut)
---