March 5, 2021
---
Lucky Draw - March 10th thru 20th
Draw a lucky coin from the Leprechaun's Pot 'O Gold and you'll
receive either 15%, 20% or 25% off your entire purchase!
(Some exclusions apply, See store for details.)
---
Bee Comforted Block of the Month
Starts Saturday, March 20th - 11:00 am
Available in the shop or on Zoom.


This Block of the Month begins the third Saturday in March and will finish in September.
If you look closely at this image - you'll see the little bees buzzing around - so cute!!
All of these classes will be held in the shop or by Zoom.
We will be making the throw size quilt which finishes at 76" x 76."
The cost of this BOM includes three items.
- 1. A $15 registration fee
- 2. A $133 gift card purchase which can be used toward the purchase
of a Bee Comforted kit or for any other Prairie Points item.
- 3. The $36 Park Plaza complete pattern
The pattern includes templates so the purchase of the Slotted Trimmer

is optional, but is highly recommended by Kelly to help with this pattern.

---
Fill-In-The-Blanks with Kimberbell is going on now!

Purchase the Kimberbell blank featured for the month
(such as a tea towel, tote, etc)
and receive a free design created especially for it!
Here's the design and tote featured in March -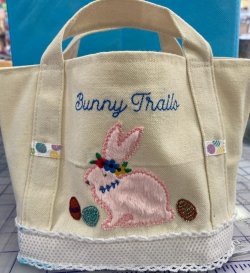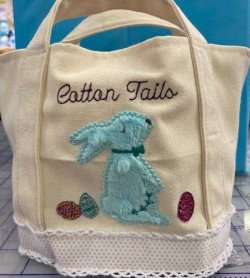 Prices on the "blanks" will vary and embellishments are a separate purchase.
We have packages of soft cuddle for these cuties and everything else you need!
All the details are available in the shop!
---
Kona Club 2021
Purchase the Kona Desk Calendar for the new year
and you are automatically enrolled in Kona Club and eligible to
receive
a 25% discount on the current color of the
month and a 15% discount on any Kona Cotton Solid any time.
We just got 23 new colors in - so our collection is even bigger now!!
Come see
Alegria, Amber, Amethyst, Aqua, Artichoke, Astral, Azure, Avocado
Baby Blue, Bahama Blue,

Ballerina

, Ballet Slipper,

Bellini

, Berry,


Biscuit, Bison, Blue, Bluebell,

Blueprint,
Blush Pink, Bonsai, Bright Periwinkle, Brown

The calendar features two free patterns and a designer pattern each month,
During the month the designer pattern is featured in the desk calendar,
you can purchase that pattern at a 20% discount.
Color of the Month for March is Leprechaun.

---
My Favorite Color is Moda
Quilt Along
This QAL started in January with fabric and color-way selection,
but you can still join in any time.
We have the fabrics for these 4 color-ways -
Cookie Tin, Tropical Getaway, Pink Lemonade and Trading Post.
We also have many other Bella Solids if you want to make
your own color way, as well as coloring pages and the pattern booklets.
---
Not too late for Prairie Points Quilt Club Membership Sign-Up !

With Covid-19 restrictions, Club has been slightly different for the winter months. We are
hosting Zoom meetings so members are still be able to "see" each other. However, the format
remains the same including a BOM, tips, "What's New", Show & Tell, and Quilt Club specials.
Members also receive a 10% discount with any purchase anytime they shop at Prairie Points.
Club fee is $35.
Sign up to reserve your spot!

---
Husqvarna Viking is hosting FaceBook Live Events for you!
The next one is coming up on Thursday, March 11th at 2:00 pm.



Click this link to go to the HV Facebook page and sign up.

If you can't make it then - no worries! It will be recorded to watch later!


---

Due to Covid restrictions - we have had to
restructure our classes.
Most of them are available in small classes or on Zoom.
Thank you for your patience!

Class and Club News
Saturday, March 13 - 10:00 am - Prairie Points Quilt Club -
See Facebook or email for info from Kelly!
Monday, March 15 - Gems of the Prairie Art Bee
Saturday, March 20 - 10:00 am- Gravity BOM


in the shop and on Zoom






Saturday, March 20 - 11:00 am -

Bee Comforted BOM


in the shop and on Zoom

Saturday, March 27 -

Boomerang

- with Kelly
in the shop and on Zoom


Saturday, April 3, 10:00 am - Echo Star with Kelly
in the shop and on Zoom


If you are interested in a class and don't see it on the calendar -
please don't hesitate to ask!!! We will do our best to accommodate you,
even if we can't meet in person!
---
Hours
Monday thru Friday - 11:00 am til 5:00 pm,
Saturday - 10:00 am til 3:00 pm



Private Shopping Appointment available - Monday thru Friday - 10:00 am

to 11:00 am




Must be scheduled in advanced.





Curbside Pick-up available during regular store hours.




Please call or email to place your order and arrange a pick-up time.





~ Both customers and staff MUST wear a mask and maintain social distancing.~



---
We look forward to seeing you soon!
Thank you!
Denise and the Prairie Points Staff

---
Prairie Points Website
Contact us - Prairie Points email
Prairie Points Face Book page
Prairie Points Instagram
---
Prairie Points Quilt Shop
8851 North Knoxville
(in North Pointe shopping center)
Peoria, Illinois, 61615
309-692-4340

---