Skip Navigation
Website Accessibility
Beat the heat! Come in for cool deals!
July 14, 2021

---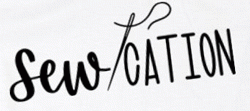 How does a day-long "SEW-CATION" sound?
You and up to 5 friends can reserve our classroom for the day
to enjoy hanging out together and work on those UFOs!

As a bonus - our friendly staff will be there to answer your questions -
AND you will receive 20% off any purchase you make that day!

Gather up your sewing besties and come have fun with us!!!


---
Embroidery machines at the perfect price to
open a whole new world of applique and embellishment!!
Valid thru July 31st. More details in the shop.
---
For a limited time, the perpetual boxed set or digital download of
mySewnet Embroidery Software is free with the
purchase of select machines.
---
Just the right accessories and products to
make your appliques perfect!!!
---
Have you heard of Sew Mastery?
It's a great resource for all machine owners!

Covid restrictions have made New Owner's classes challenging -
but Sew Mastery can help with that. Created by a dealer (who had given us permission
to share with you), there are hundreds of videos on all brands of machines,
including our Husqvarna Viking machines. For many machines, there are over
20 videos on everything from unpacking to embroidery!!!

Here's the website - if you'd like to check it out!
https://sewingmastery.com/




Of course, our New Owner's Classes are still available - just ask!!!

---
Due to Covid restrictions - we have had to
restructure our classes.
Most of them are available both in person and on Zoom, your choice.
Thank you for your patience!

Class and Club News
Saturday,July 17 - 10:00 am-

Gravity BOM




in the shop and on Zoom




Saturday, July 17 - 11:00 am

-
Bee Comforted BOM
in the shop and on Zoom


Saturday, July 17- 11:00 am -

BOM Sewing Day with Kelly



Monday, July 19 - 1:00 pm - Gems of the Prairie Art Bee

Saturday, July 24 - 10:00 am - Splash with Kelly
in the shop and on Zoom


If you are interested in a class and don't see it on the calendar -
please don't hesitate to ask!!! We will do our best to accommodate you,
even if we can't meet in person!
---
Hours
Monday thru Friday - 10:00 am til 5:00 pm,
Saturday - 10:00 am til 3:00 pm


Curbside Pick-up available during regular store hours.
Please call or email to place your order and arrange a pick-up time.
---