Skip Navigation
Website Accessibility
National Jelly Roll Day Saturday
September 15, 2021
---

National Jelly Roll Day
Saturday, September 18th

Buy any Jelly Roll that day and you will have your choice
of 1 FREE jelly roll pattern to use with it.
(Choose from selected patterns. One day only.)
---
Fat Quarter Fridays


Buy 5 Fat Quarters, get 1 Free, every Friday this month!
---
Show us what you've finished - and you could win!!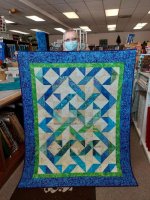 Ruth and Ethan are our July and August winners!

If you didn't get in to show us your quilts in August - no worries!
We've enjoyed seeing them so much that we're
doing it again in September! Show them off! We want to see them!

The guidelines are very simple -
1. The quilt must be finished - quilted and bound.
2. Although we love to see all projects and will happily post all of them -
to qualify for the Gift Card, it must be a quilt you made.
3. You may bring in as many quilts as you have finished, but only
one per day per customer, please.
---
Expert results - affordable prices!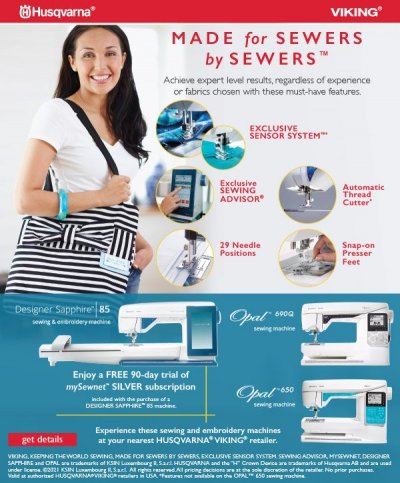 ---
Some of the best features in the industry -
means the best sewing/embroidery experience for you!


---
Need a machine to take to class
or a Sew-Cation!! We've got the perfect ones!


---

Gather up your sewing friends and come sew with us!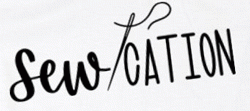 How does a day-long "SEW-CATION" sound?
You and up to 5 friends can reserve our classroom for the day
to enjoy hanging out together and work on those UFOs!

As a bonus - our friendly staff will be there to answer your questions -
AND you will receive 20% off any* purchase you make that day!

*Discount is off MSRP. Some restrictions apply.

---
Due to Covid restrictions - we have had to
restructure our classes.
Most of them are available both in person and on Zoom, your choice.
Thank you for your patience!

Class and Club News