September 23, 2021

---
Friday, October 15th -
Husqvarna Viking Educator Chris Harlan will be in the shop
for an Epic(2) Event! Stay tuned for more details!
---
Fat Quarter Fridays


Buy 5 Fat Quarters, get 1 Free, every Friday this month!
---
Show us what you've finished - and you could win!!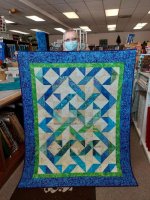 Ruth and Ethan are our July and August winners!

If you didn't get in to show us your quilts in August - no worries!
We've enjoyed seeing them so much that we're
doing it again in September! Show them off! We want to see them!

The guidelines are very simple -
1. The quilt must be finished - quilted and bound.
2. Although we love to see all projects and will happily post all of them -
to qualify for the Gift Card, it must be a quilt you made.
3. You may bring in as many quilts as you have finished, but only
one per day per customer, please.
---
Need a machine to take to class
or a Sew-Cation!! We've got the perfect ones!


---
Expert results - affordable prices!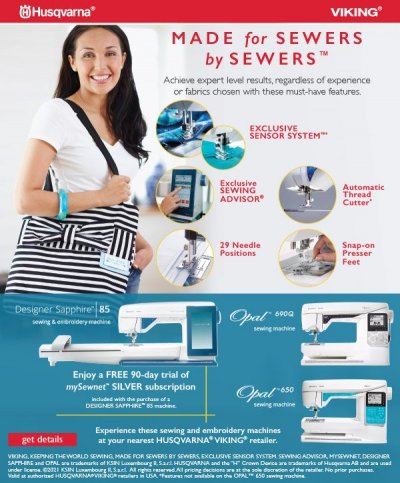 ---
Some of the best features in the industry -
means the best sewing/embroidery experience for you!


---

Gather up your sewing friends and come sew with us!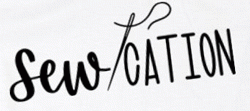 How does a day-long "SEW-CATION" sound?
You and up to 5 friends can reserve our classroom for the day
to enjoy hanging out together and work on those UFOs!

As a bonus - our friendly staff will be there to answer your questions -
AND you will receive 20% off any* purchase you make that day!

*Discount is off MSRP. Some restrictions apply.

---
Due to Covid restrictions - we have had to
restructure our classes.
Most of them are available both in person and on Zoom, your choice.
Thank you for your patience!

Class and Club News
Saturday, September 25 - 10:00 am - Glimmer with Kelly
in the shop or on Zoom


Saturday, October 2 - 10:00 am - Fractured Flowers with Kelly
in the shop or on zoom





If you are interested in a class and don't see it on the calendar -
please don't hesitate to ask!!! We will do our best to accommodate you,
even if we can't meet in person!