January 7, 2022
---
Congrats to the winner of our Holiday drawing -


Barb Sehring!!!!


Barb, we hope you enjoy the beautiful Madeira Thread Chest
and all the goodies that come with it!
It'll keep you "in stitches" for quite awhile!!


---
Prairie Points Quilt Club - 2022


Want to meet other sewists? Maybe learn something new?
Join group projects? Just wanna have fun?
Membership in the Prairie Points Quilt Club is open for 2022!
PPQC meets the 2nd Saturday of each month at 10am either in person or via Zoom.
Club is lead by the dynamic duo of Kelly & Hallie & they have some fun things
planned for 2022. Club fee is $40 for the year but club members receive
10% off most purchases throughout the year.
Call or go online to reserve your spot.
---
New Kona Calendars are here!
Purchase the Kona 2022 Desk Calendar and you are automatically enrolled in Kona
Club 2022 and eligible to receive a 25% discount on the current color of the month
and a 15% discount on any Kona Cotton Solid any time. The 2022 calendar features free
patterns that can be downloaded on the Robert Kaufman website.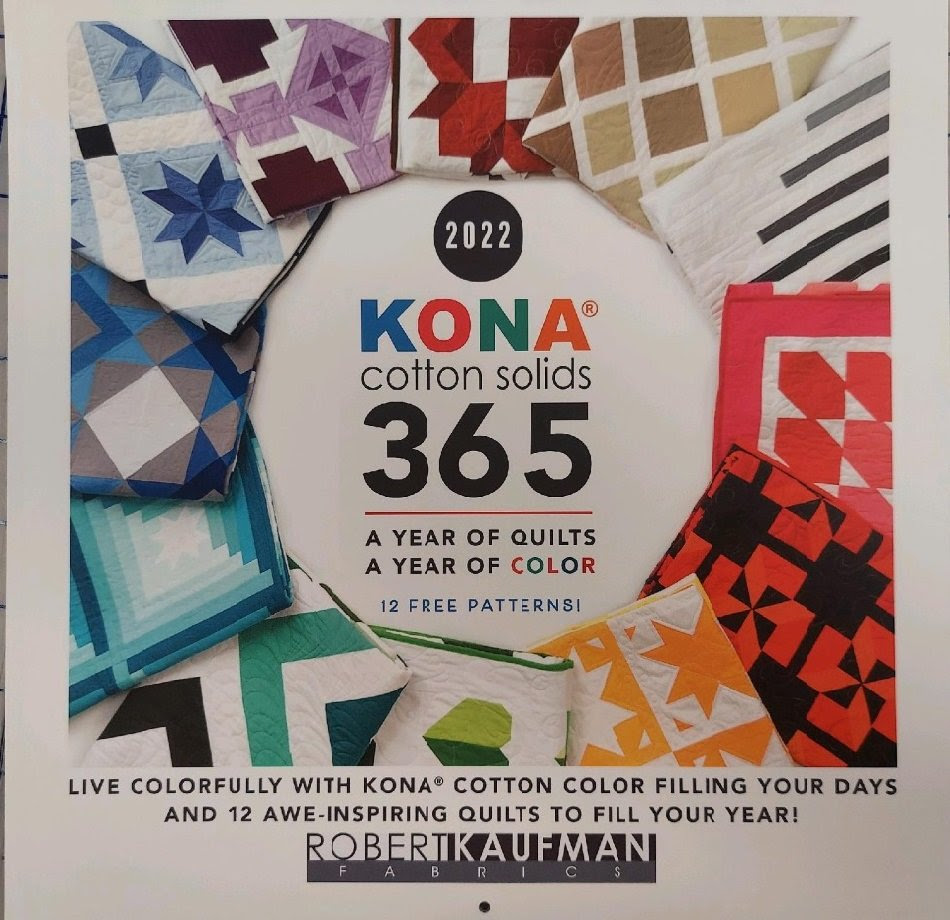 Introducing the 2022 Kona Color of the Year - Cosmos!!
25% off of the Color of the Year (Cosmos) for the month of January
- if you are a member of the Kona Club 2022!!
---
Aurifil Club is back this year!




To become a member of the Aurifil Club - you just purchase the new thread box!
You will receive a coupon for 25% off 1 spool of thread each month thru December,
Bring your box in with you and you will also receive 25% off the Aurifil color
of the month (which coordinates with the Kona color of the month)
and 15% off any other thread at any time Get signed up asap to save on Aurifil!!!
---
How does a day-long "SEW-CATION" sound?
Maybe to get some sewing done after the flurry of holiday activities?
You and up to 5 friends can reserve our classroom for the day to
enjoy hanging out together and work on those UFOs.
As a bonus - our friendly staff will be there to answer your questions -
AND you will receive 20% off any purchase you make that day!!
Gather up your sewing besties and come have fun with us!!
Call the shop to reserve your spot,
---
Due to Covid restrictions - we have had to restructure our classes.
Most of them are available both in person and on Zoom, your choice.
Thank you for your patience!

Class and Club News

Saturday, January 8 - 10:00 am - Prairie Points Quilt Club (sign up now!)

Saturday, January 8 - 11:00 am - BOM Sewing Day with Kelly

Friday, January 14 - 10:00 am - New Owner's Class #1 with Denise

Friday, January 14 - 1:30 pm - New Owner's Class #2 with Denise

Saturday, January 15 - 11:00 am - No Diamond Star BOM this month

Saturday, January 22 - 10:00 am - 2022 Little Mini Series Nova

If you are interested in a class and don't see it on the calendar -
please don't hesitate to ask!!! We will do our best to accommodate you,
even if we can't meet in person!


---
Hours
Monday thru Friday - 10:00 am til 5:00 pm,
Saturday - 10:00 am til 3:00 pm
Closed Sunday

Curbside Pick-up available during regular store hours.

---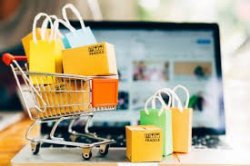 Don't forget our ONLINE STORE
You can order any time for shipment straight to your door -
or to pick up on our next business day.

Just click HERE to start shopping now!
---
We look forward to seeing you soon!