Skip Navigation
Website Accessibility
New Cartonnage and Embroidery Classes

April 22, 2022

---
New Classes on the books for this month!

Carol has had so much fun with the Cartonnage classes that she's
got another one for you - and fabric placement makes this one a beauty!!




Cigar Box Cartonnage with Carol
Tuesday, April 26 at Noon.
Click HERE for details.



Then on Thursday, April 28th at Noon - Carol will be leading you




in a New Embroidery Class to embroider this casserole/pie carrier.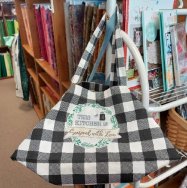 This is a great project for you if you're new to embroidery and
would like a little guidance to get you started but all skill levels are welcome!
Click HERE for more details.
---



Come see "Rainbow Garden" - from Contempo Studios!
Bold and beautiful prints!

---

Kona and Aurifil Colors of the Month
The Kona Color of the Month for April is
Desert Green.





The coordinating Aurifil Color of the Month is
#2843 - Light Gray Green.


Aurifil Club is back for 2022!

Purchase the Aurifil thread box & receive coupons good for 25% off one color of
your choice per month and 15% off any other spool of Aurifil thread any time.
You will also get 25% off the Aurifil Color of the Month, which coordinates with
the Kona Color of the Month!

(You must bring in the box and coupons to receive discount.)


---
Book your "Sew-cation" and get those UFOs done!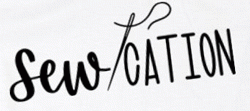 You and up to 5 friends can reserve our classroom for the day to
enjoy hanging out together and work on those unfinished projects.

As a bonus - our friendly staff will be there to answer your questions -
AND you will receive 20% off any purchase you make that day!!
Just call us to reserve you Sew-Cation!!
---
Lots of April Showers in our future?
Let's celebrate with a special on BLUE!




For the entire month of April -
20 % off all BLUE fabric. If it has blue in it -
it's on sale!!!

As an added bonus - get 15% off all Missouri Star Block Magazine
and MSQC Templates!

(In-stock products only, please. No special orders.)
---
SHOP HOP NEWS
We're gearing up for TWO Shop Hops this year - 3 months of fun!!!




The Central Illinois Shop Hop 2022 will be held June 10 thru 18th.
The theme is Route 22. More details will be coming soon




In August and September, we will be joining in the ALL ILLINOIS SHOP HOP.
This should be a lot of fun - and the Shop Hop Quilt fabrics are beautiful!!
Here's a link to the AISH for more info.

---
Don't forget our ONLINE SHOP!!

---

Class and Club News

Saturday, April 23 - 10:00 am - Jaybird April Mini - Cinnamon Bun with Kelly


Tuesday, April 26 - 12:00 pm - Cartonnage (Cigar Box) with Carol

Thursday, April 28 - 12:00 pm - New Embroidery Class with Carol




Friday, May 13 - 11:00 am - New Owner's Class #1 with Denise

Friday, May 13 - 1:00 pm - New Owner's Class #2 with Denise

Saturday, May 14 - 10:00 am - Prairie Points Quilt Club


If you are interested in a class and don't see it on the calendar -

please don't hesitate to ask!!! We will do our best to accommodate you,
even if we can't meet in person!
---
Hours
Monday thru Friday - 10:00 am til 5:00 pm,
Saturday - 10:00 am til 3:00 pm
Closed Sunday

Curbside Pick-up available during regular store hours.


---
We look forward to seeing you soon!
Thank you!
Denise and the Prairie Points Staff
---
Contact us - Prairie Points email
Prairie Points Face Book page

Prairie Points Instagram
---
Prairie Points Quilt Shop
8851 N Knoxville Avenue
Peoria, Illinois 61615
309-692-4340