August 12, 2022

---



We will be open this Sunday from Noon til 4:00 pm to accommodate those of you
participating in the All Illinois Shop Hop who want to make a weekend of it!!
(Of course, we won't kick you out if you're just shopping and not hopping either! :) )


---
Join the great Sewing Adventure across Illinois!!


The All Illinois Shop Hop is going on now thru September!
Visit as many shops as you can and we hope to see you at Prairie Points!!
Be sure to post pictures of your visit on the
AISH Facebook page at the link below - and on ours!!!
The Shop Hop Quilt fabrics
are beautiful and will arrive in the shop very soon!
Here's a link to the AISH for more info.
Pick up the magazines for AISH in the shop for
only $9.95 and start planning your route!!
---


Modern Shirtings from Victoria Findlay Wolfe for Free Spirit.
Perfect for your low volume quilts or backgrounds.



---


Pre-cut Special this month!!!
20% off all precuts - bundles and panels!!
We have a lot for you to chose from - and more
coming in! Stock up for your holiday projects now!!


---
Kona and Aurifil Colors of the Month
The Kona Color of the Month for August is Sunflower.
Kona Club members get 25% off Sunflower this month and
15% off all other Kona solids any time!




The coordinating Aurifil Color of the Month is Canary.



Purchase the Aurifil thread box & receive coupons good for 25% off one color of
your choice per month and 15% off any other spool of Aurifil thread any time.
You will also get 25% off the Aurifil Color of the Month, which coordinates with
the Kona Color of the Month!

(You must bring in the box and coupons to receive discount.)

---
Cup of Cheer Advent Calendar Quilt!!!
1st Session was Sunday, August 7 - Noon to 5 pm -
but it's not too late to join! Several participants weren't able to
join us last week - so there will be a make-up class.




Barb is working on it now - and would love to have you join her to make it!
This four session class will guide you in creating a family heirloom with 25 interactive designs
and 14 Advent pieces. (There will also be two optional work sessions offered for
an additional fee. )

The sweet Christmas colors and enchanting motifs will make this
quilt a family favorite year after year.

See the website( by clicking the link above) for more details and supply list.
Kits will be available. This class is also available by Zoom.
Contact the shop or Barb for more info!


---
Don't forget our ONLINE SHOP!!

---

Class and Club News


Saturday, August 13 - 10:00 am - Prairie Points Quilt Club
After club, at about 12:30-1, is the annual Quilt of Valor presentation
at Glen Oak Park to Boilermakers Union

Saturday, August 13 - 12:00 pm - Cartonnage Notebook with Carol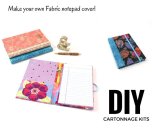 Saturday, August 20 - 10:00 am - Cup of Cheer Work Session with Barb

Thursday, August 25 - 12:00 pm - Cartonnage Notebook with Carol

*Saturday, September 3 - 10:00 am - Mini Jaybird Series "Off the Rail"
with Kelly* DATE CHANGE




If you are interested in a class and don't see it on the calendar -
please don't hesitate to ask!!! We will do our best to accommodate you,
even if we can't meet in person!